Now Playing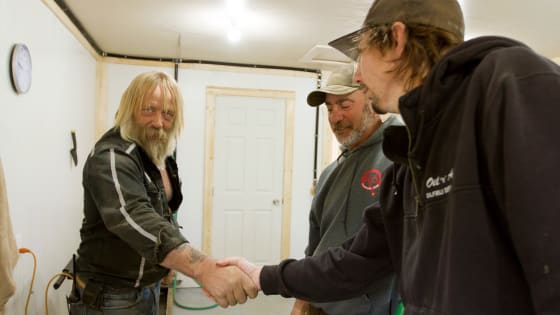 The Haunted Rod is cursed. The suspension and the engine don't fit, triggering major body work; and when the engine doesn't fire they miss the deadline. Steve flips a 1920 Old Wayne Gas Pump to off-set extra labor costs on the Haunted Rod.

Steve and the Welderup crew have to get creative when they're tasked with building an iron-worker themed rat rod that doubles as a work truck. Justin makes a big mistake and Steve then tries to flip a beat-up '67 Coronet that he finds in a junkyard.

Episode 6

Trans Am

new

61 min

Unveiling the Future

Tod and the Worldwide team battle one setback on their 1000-hp SEMA Super Duty... while Scott and his crew also encounter roadblocks on the race to finish their 1973 Super Duty.

Episode 3

Race Night at Bowman Gray: Renegades

new

58 min

Three Wide

With bonus scenes and insider facts In week three of the modified series, the drivers compete in a 100-lap event, and George Brunnhoelzl III gets the pole position. Meanwhile, Burt Myers and Tim Brown continue their rivalry.