Captain Andy Hillstrand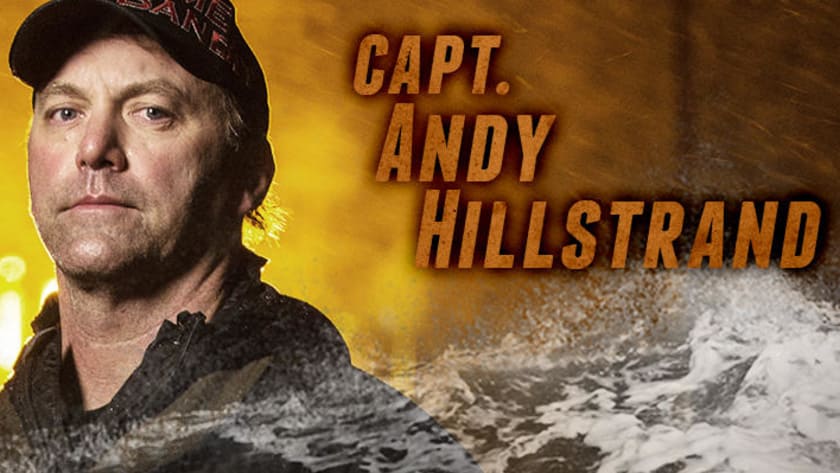 Captain Andy was born and raised in Homer, AK, and is a 3rd generation Alaskan fisherman. He is the Co-Captain of the F/V Time Bandit and has been a commercial fisherman for 36 years.
Captain Andy touts himself as the more reasonable of the two Hillstrand captains, and this very well may be true.
Andy has overseen many difficult Opie seasons punctuated by ice, including one close encounter where the Time Bandit almost rolled over -- under the weight of 10,000 pounds of frozen spray. Despite his brother's backseat driving, Andy was able to recover their pots and navigate the ice.
Last year, Andy took over the co-op, meaning he can take a more active role in managing their quota -- "mo' quota, mo' money." Now, he oversees all of the business operations for the Time Bandit while Johnathan focuses on captaining the Time Bandit.
But with Johnathan's health in question, Andy may be called back to pick up some of the slack on the boat. Expect him to call with updates, directions, critiques and advice, which older brother Johnathan may choose to take or leave.
Although stern when he needs to be, Andy is just as excitable as the next Hillstrand, sharing the same tastes for fun as his brother. He enjoys playing drums and guitar and flying remote control aircrafts. Andy's newest toys include a pair of quad-copters equipped with cameras.
When Andy isn't on the boat, he enjoys spending time at home in Virginia with his wife and his two dogs.
More Time Bandit: Captain Johnathan Hillstrand | Captain Andy Hillstrand | Neal Hillstrand | Axel Hillstrand | Eddie "Eddie Sr." Uwekoolani, Jr. | Eddie "Eddie Jr." Uwekoolani III | James Tommy | Kyle Dyerly | Phillip Hillstrand | Freddy Maugatai | Time Bandit (Boat) | All Time Bandit Bio