Axel Hillstrand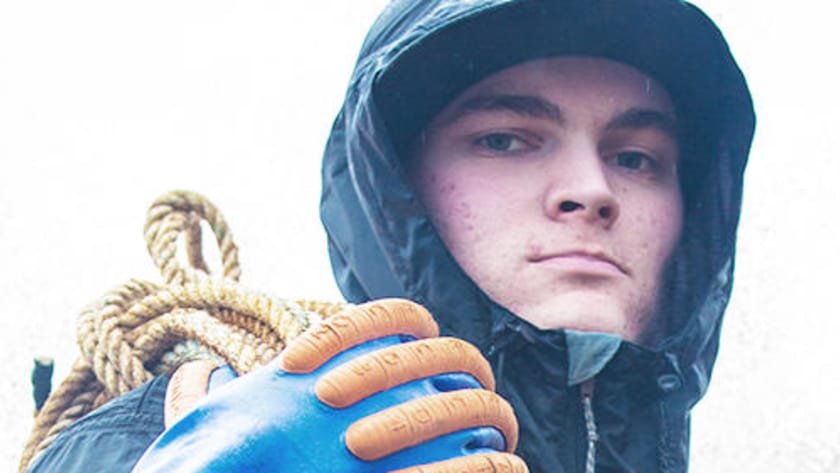 Axel Hillstrand got his first taste of life on board the Time Bandit in 2012, when he joined the crew at the end of Opilio season.

This is Axel's fourth year on the Time Bandit, and his responsibilities are growing. Last season he saw more time at the hydros, albeit a little shakily, in the absence of his veteran cousin, Scotty. And he was challenged to be a leader and stand up to crazy deckhand Danny.

Though much of his time has been spent quietly at the bait station over the years, he's graduated to the stack, tossing the hook, the hydros, and we'll see what's next. He has salmon tendered with his dad, Neal, and is a tenacious worker.

Axel will have to continue to prove his mettle by outworking the new guys if he wants to shine and continue to rise on the crowded Time Bandit. Expect Axel, Eddie and Phillip (who all grew up together) to be their naturally young goofy selves, and all rise to new positions and become true fishermen.


More Time Bandit: Captain Johnathan Hillstrand | Captain Andy Hillstrand | Neal Hillstrand | Axel Hillstrand | Eddie "Eddie Sr." Uwekoolani, Jr. | Eddie "Eddie Jr." Uwekoolani III | James Tommy | Kyle Dyerly | Phillip Hillstrand | Freddy Maugatai | Time Bandit (Boat) | All Time Bandit Bio