Captain Sean Dwyer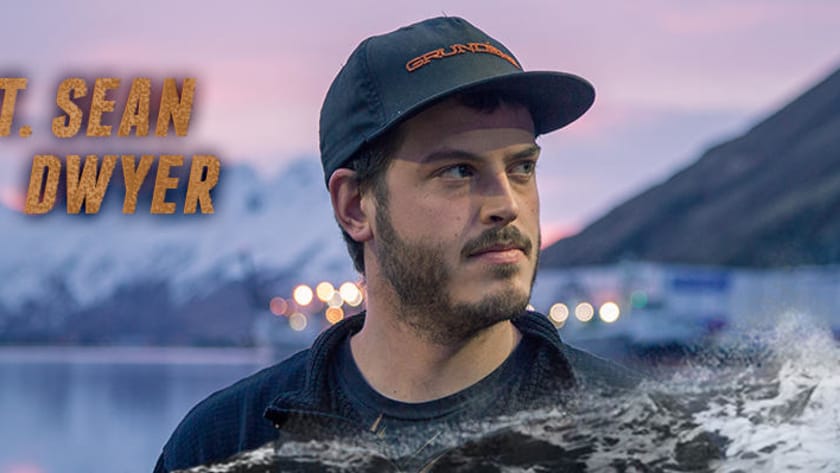 At 24 years old, Sean Dwyer of the Brenna A is the youngest captain in the fleet.

Sean has been a commercial fisherman since he was a kid, shadowing his dad, Pat, and absorbing everything he could. He spent 3 years on the Brenna A's sister vessel, the Jennifer A, where he was the engineer (Sean holds a degree in Diesel Engine Maintenance).

During the rush to get the boat ready, Sean established himself as a firm, but fair, leader of a misfit crew with minimal fishing experience. Though they're still getting up to speed, Sean has a soft spot for his crew -- affectionately dubbing them "the Lost Boys."

Now that he's achieved his father's dying wish of returning the Brenna A to the crabbing grounds, all that remains to be seen is if he can succeed.
More Brenna A:
Captain Sean Dwyer
|
Britt Jandrey
|
Matt Davis
|
Per Nesselquist
|
Tirey Cordrey
|
Tony Bundy
|
Jenny Dwyer
|
(Boat)
|
All Brenna A Bio