Deckhand Dan Borovina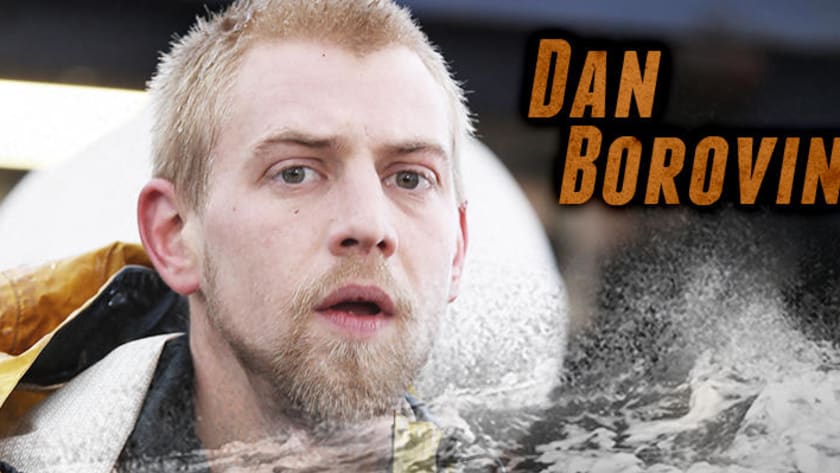 This season, to replace Mahlon, Nick is bringing on one of his old fishing buddies from Bristol Bay. Being a fourth generation commercial fisherman, and net fisherman for 14 years, Dan is not exactly our definition of green -- he's just new to pot fishing.

With no wife or kids, Dan is ready to go to work. He also has two years of sobriety from alcohol and is aboard to help keep Nick's head on straight while he battles his addictions.

When Dan was just seven years old, his father passed away, and by age 14 he was working aboard his uncle's boat, and became a fisherman instead of going to college. By age 21 Dan was working eight different types of fisheries, and in coping with his father's death, he started living the "work hard, play harder" life style. Then just three years ago, Dan's brother and best friend took his own life. After a year of running and gunning, Dan eventually found AA, God, and recovery.

Dan has been trying to rebuild his relationship with his family and regain their trust. He has invested all of his time into fishing as it keeps him at peace and it's in his blood -- he also hopes to carry on his Yugoslavian heritage.

Watch for Dan push to help Nick regain his life, try to earn Bill's respect, and try to rally the crew around Jesus.

More Cape Caution: Captain "Wild" Bill Wichrowski | Nick McGlashan | Zack Larson | Myles Johnson | Dan Borovina | Cape Caution (Boat) | All Cape Cautions Bios