Daniel "Deejay" Campbell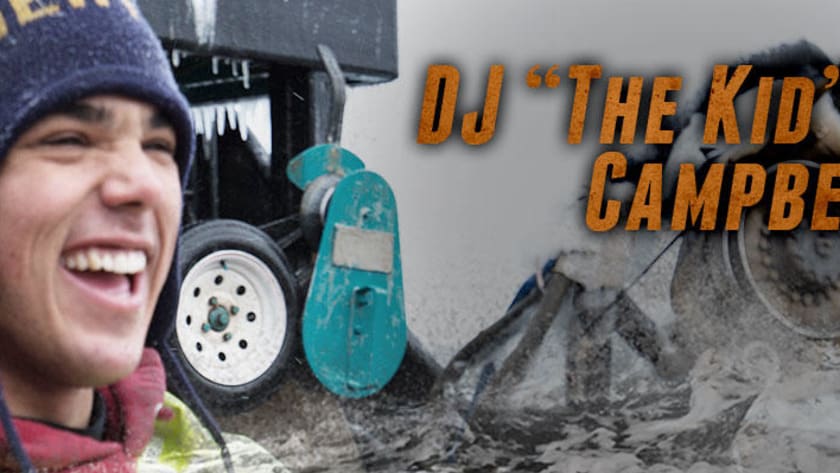 DeeJay Campbell replied to an advertisement, promising jobs in Alaska, to find himself aboard a processing boat working for next to nothing for nine months. He left and headed to Dutch harbor to beat the docks looking for a job on a crab boat.

After toiling with the Cornelia Marie crew for days re-webbing pots for no pay, Josh and Casey decided to hire the young and eager fisherman as the new CM greenhorn.
DeeJay Campbell returns to the Cornelia Marie to fish kings for the first time this year.

Formerly homeless and recently out of rehab for alcohol, Casey hopes some tough love will be all that's needed to set the young greenhorn back on the straight and narrow.

More Cornelia Marie: Captain Josh Harris | Captain Casey McManus | William Manchester | Kyle Craig | Jason Shaw | Bumper Del Mar | Daniel "Deejay" Campbell | Cornelia Marie (Boat) | All Cornelia Marie Bios