Eddie "Eddie Sr." Uwekoolani, Jr.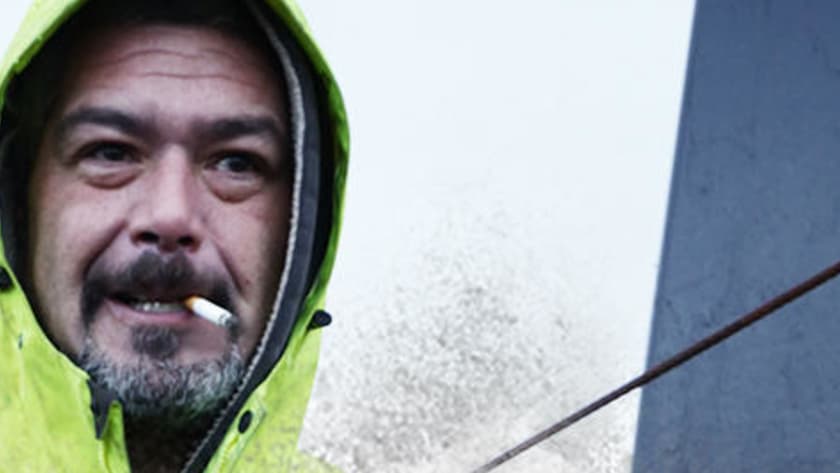 Also affectionately called "Eddie Pineapple" because of his Hawaiian roots, he is a long-time friend and former schoolmate of all the Hillstrands.
Eddie has been crabbing for more than 20 years and has fished on many different vessels.
He's a gung-ho fisherman with a fierce work ethic. A couple of years ago, he broke his ankle and was told by the doctor not to work on deck, but within a week he was out shoving pots in the bitter cold.
Eddie is divorced with 4 kids, and his 24 year-old son, Eddie Jr., has fished with him on the Time Bandit sporadically over the last few years. In addition to crabbing, he also fishes for salmon with Scott Hillstrand during the off season.
One of the last of the Time Bandit's old guard, Eddie's been eyeing to spend more time off deck. He took a break for part of this past opies season, before taking over engineering duties for Neal.

Retirement is short-lived for almost all crabbers, because the chance to stack some quick cash always calls them back.
More Time Bandit: Captain Johnathan Hillstrand | Captain Andy Hillstrand | Neal Hillstrand | Axel Hillstrand | Eddie "Eddie Sr." Uwekoolani, Jr. | Eddie "Eddie Jr." Uwekoolani III | James Tommy | Kyle Dyerly | Phillip Hillstrand | Freddy Maugatai | Time Bandit (Boat) | All Time Bandit Bio