Edgar Hansen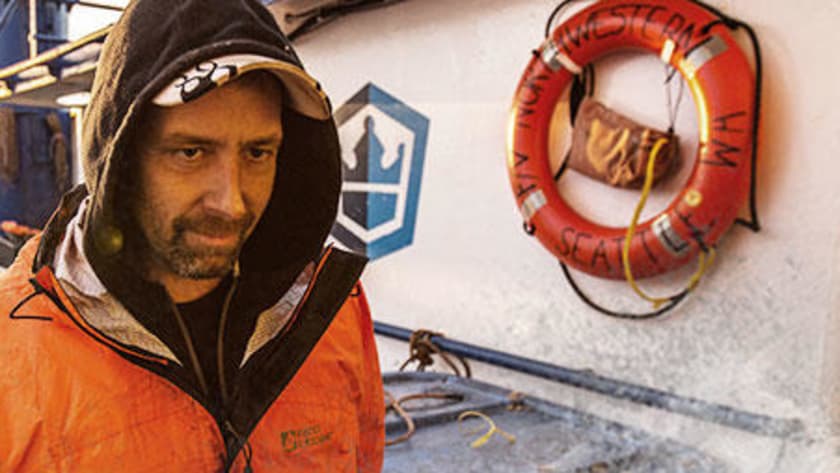 Relief Skipper, deckboss and younger brother of Capt. Sig Hansen, Edgar is a hard-working and conscientious taskmaster who expects his crew to act likewise.
Edgar began fishing at age 18 and came into his own on the deck of the Northwestern after only a few seasons. When he first joined the boat, he took over the position of cook from Sig.
When Edgar first came on the boat in the 80s, Sig described him as "flunky." But he is now confidently sober, and supportive of others struggling with addiction, including the Saga's Captain Elliott. Edgar has manned the deck of the Northwestern as deckboss/engineer for decades, and he's got the aches, bruises and ailments to prove it.

Last kings season, the pain finally caught up with him and he was forced to go home in the middle of the season. This was a hard decision for the youngest of the Hansen brothers, since Sig was ready to hand over a pretty sizable Bairdi trip to him.

Edgar is still Sig's right hand man, but that hasn't stopped Sig from wondering just how committed Edgar is, or can be, to the family business. During last king season, Edgar said that his most recent injury causes him more pain in the captain's chair than on deck. If Edgar's back keeps him from the captain's chair, Sig will have to step up again to cover for baby brother.

But more importantly, what would the Northwestern do without Edgar's smart-ass wit?
More Northwestern: Captain Sig Hansen | Edgar Hansen | Norman Hansen | Rick McLeod | Nick Mavar, Jr. | Karl Rasmussen | Northwestern (Boat) | All Northwestern Bio