Gary Soper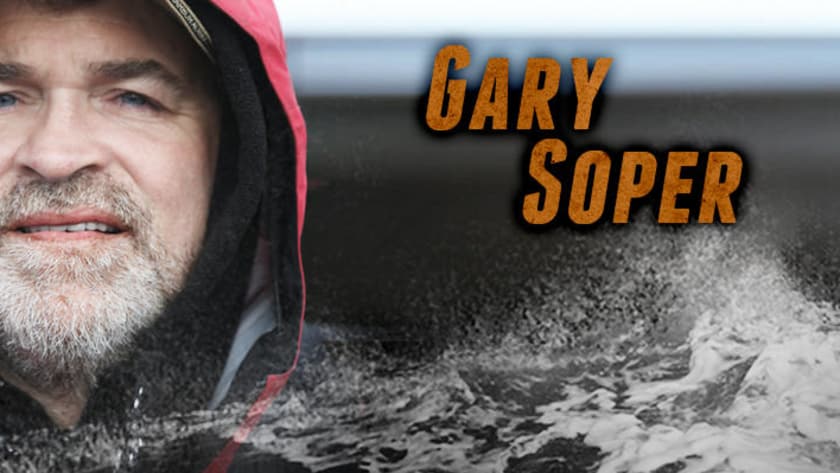 Gary has lived most of his life near the ocean. He moved to Alaska as a boy and began fishing early on. Deck-savvy and tough, Gary is Captain Keith's most reliable crewman. Known as "Soper" onboard the vessel, Gary is a full-time professional crabber, and currently serves as deck boss and first mate.
Gary has been with the Wizard for over 20 years. Early on, he worked as a deckhand alongside both Keith and Monte. More recently, he's been in charge of deck operations and drives the boat at night when the Wizard operates around the clock. He also maintains and manages both the deck and the crab pots.
A bit grizzled and quiet, Soper is the consummate fisherman, wearing tattoos of a tall ship on one arm and an anchor on the other. Captain Keith sees the anchor as symbolic of what Soper represents on-board: a solid dependable team player who has helped build the business with unwavering dedication.

The grizzled and hardened hand is known for his relentless hazing of greenhorns and his propensity for the occasional dirty joke. As a main stay on the Wizard, Soper receives the entire crew's respect.

He's not sure if Keith will hand over the helm to Monte this season, but he does prefer Monte's laid back management style. Expect another tireless season on deck accompanied by the dry quips and commentary this deck boss is known for.
More Wizard: Captain Keith Colburn | Monte Colburn | Gary Soper | Roger Schlosstein | Robby Schlosstein | Tyler Gateman | Jacob "JJ" James | Eddie Hernandez | Wizard (Boat)| All Wizard Bios