Captain Jake Anderson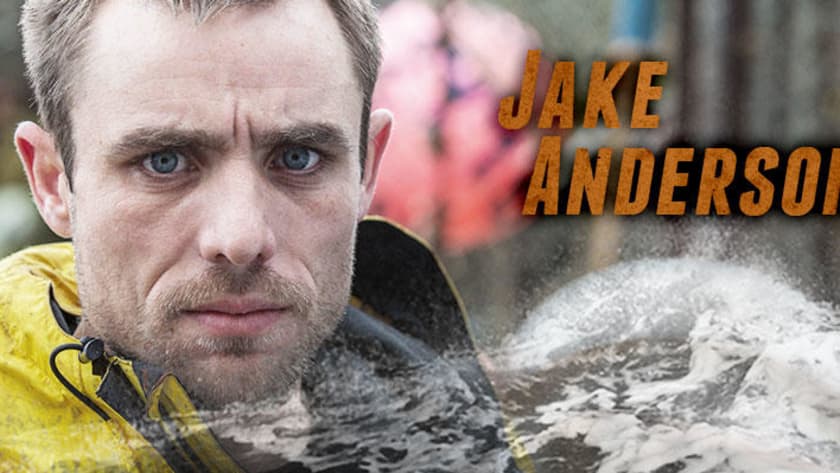 A fourth generation fisherman, Jake Anderson has always lived close to the sea. Born in Forks, Washington, he grew up in the fishing town of Anacortes, Washington, surrounded by generations of fishermen. Raised in this rich environment, Jake took to the sea at an early age with his uncle Brian Mavar.
At 17 he was fishing salmon off Bristol Bay in Alaska, at 20 he was on a trawler processor and at 25 he began pot fishing. Just one year later, he became a greenhorn on the F/V Northwestern.
His personality and charisma carried him from greenhorn to full-share deckhand to relief deck boss, under Captain Sig Hansen. Although Jake has experienced his fair-share of trials, he's also worked to overcome them. Since his sister's sudden death and his father's murder, Jake has matured -- and aged -- dramatically.
Jake beat a crippling opiate addiction and in 2010 obtained his USCG Mate 1600-ton fishing license and Master 100-ton license with the goal of becoming captain of his own ship someday soon. Only 2 years later he tied the knot to his wife, Jenna.
In 2013, after six years as part of Sig's crew, Jake decided to leave the Northwestern behind for a chance to run the Kiska Sea. Although Jake gave the Kiska everything he had, the crew gave him no respect in return. After the disappointing season, Jake left the Kiska Sea and asked the Hansens for his old spot back on the Northwestern. They said yes, but demoted him to the bottom rung on the deck, leaving Jake's confidence in shambles.

Last year was a big year of change for Jake. He welcomed his first son, Aiden, into the world and he finally achieved his dream of captaining a boat. The Opies season tried Jake's skills and abilities but Jake has experienced many trials over the course of his life. His sister's sudden death, his father's murder, an opiate addiction - Jake has overcome a lot in a short time.

Looking ahead to his first Kings season, the rookie captain will no longer be in the shadow of a mentor. It's all on his shoulders and he's already feeling the pressure to produce. King crab is big money; underperforming could hurt Jake's reputation for years to come. For a young skipper, eager to prove his place among the big boys, it's sink or swim.
More Saga Bios: Captain Jake Anderson | Ole Helgevold | Sean Dunlop | Tim Boles | Nick "Sunshine" Tokman | Jaimie Smith | Kenny Jensen | Saga (Boat) | All Saga Bios