Jenny Gore Dwyer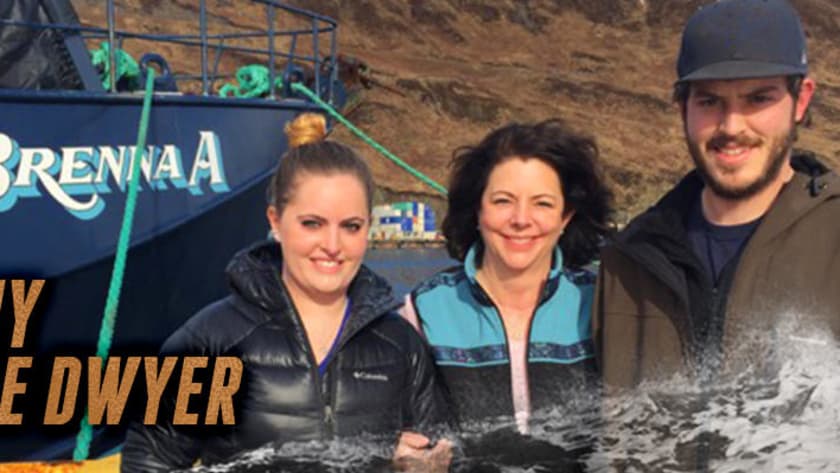 Born and raised in Ketchikan, Jenny grew up around fishing. The third-generation Alaskan worked the slime line in a cannery while growing up. Eventually, she left to be a ship's cook, where she met and fell in love with an engineer named Pat.

With Pat, Jenny built a family and a business. Now, after Pat's untimely passing due to ALS, she's caught between a promise to continue her husband's legacy and worry about sending her son into one of the world's most dangerous jobs.

As owner of the Brenna A, and her sister ship the Jennifer A, expect Jenny to be an anchor for Sean on land, helping him to run the business she started with her husband in 1986.

Jenny knows Sean is ready and more than capable to run the Brenna A. But mothers worry, especially when there's so much on the line.
More Brenna A: Captain Sean Dwyer | Britt Jandrey | Matt Davis | Per Nesselquist | Tirey Cordrey | Tony Bundy | Jenny Dwyer | (Boat) | All Brenna A Bio