Jordan Dyer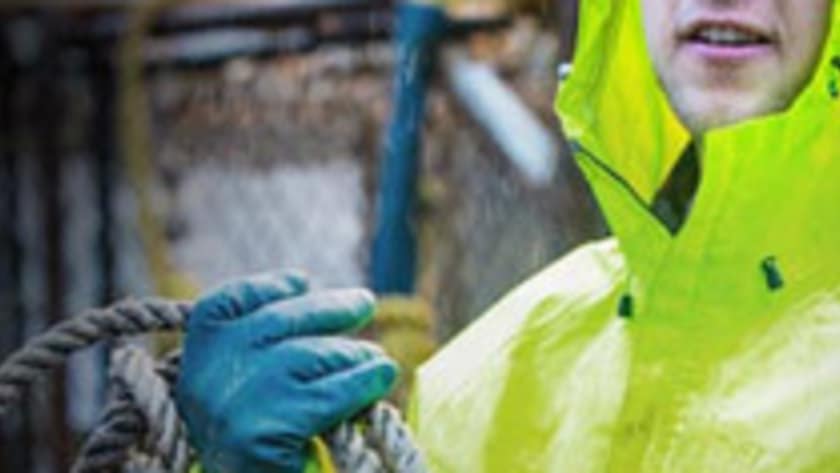 Jordan may be a greenhorn to the crab fishery, but he's got 5 years of experience fishing halibut and salmon.
Jordan and Elliott became friends this past summer as they worked on a long-lining boat together. When Elliott was crewing up for King, he talked Jordan into coming along.
Unlike most greenhorns, Jordan doesn't seem all too interested in making his mark in the crabbing industry. Jordan accepted the challenge for the adventure of the job.
While Jordan is grateful for the opportunity and ready to work hard, he's not exactly keen on the brutal experience ahead of him. He knows full well that the rewards and punishments of crab fishing are two sides of the same coin.
Even though Jordan has experience fishing, transitioning into the crab industry isn't a smooth one. He'll still have a lot to learn.
More Saga Bios: Captain Elliott Neese | Jeff Folk | Mike Neese | Mike Vanderveldt | Sean O'Callahan | Mikee Flora | Jordan Dyer | Kevin Vanderpol | Matt Clancy | Saga (Boat) | All Saga Bios | Photo Gallery