Deckhand Joseph Reyes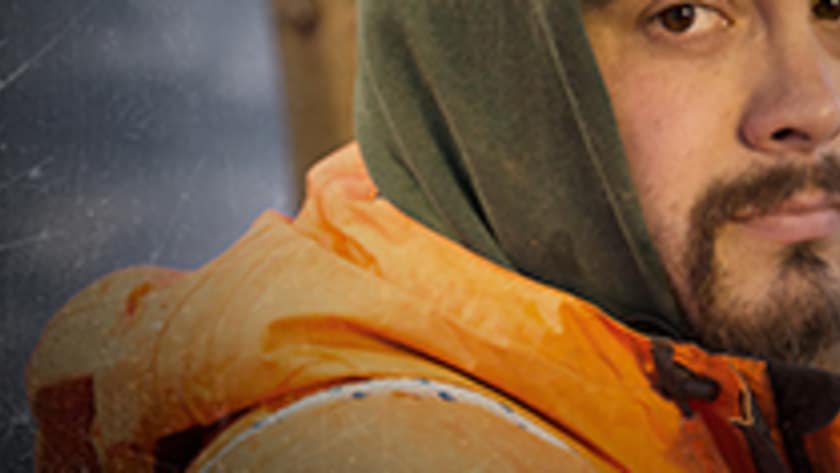 Mahlon started out on the Seabrooke as a greenhorn, lovingly nicknamed "Maybe" seeing as Captain Scott Campbell, Jr. and his crew have a knack for scaring off novices. Yet Mahlon broke the curse and proved himself to be a dedicated and essential member of the team.
For the recent King season, Junior decided to give Mahlon's spot to his son in law, forcing Mahlon to make a change. Fortunately, longtime friend Nick McGlashan helped him get a spot on the Cape Caution. In fact, Nick is responsible for introducing Mahlon to fishing.
Mahlon has a family of eight children to support, so it's no wonder he is motivated to solidify his place on the Bering Sea.
Since starting as a crab fisherman, Mahlon has improved his skills in multiple areas from engineering, to working the stack and hydros, to throwing the hook. The only time anyone has to worry about Mahlon is when he's doing the cooking.
This season Mahlon aims to prove his worth and expects big things aboard the Cape Caution. He hopes to learn more about the wheelhouse from Bill and more about the deck from Nick and Zack.
More Cape Caution: Captain "Wild" Bill Wichrowski | Nick McGlashan | Zack Larson | Joseph "Mahlon" Reyes | Kelly Collins | Myles Johnson | Cape Caution (Boat) | All Cape Cautions Bios