Captain Keith Colburn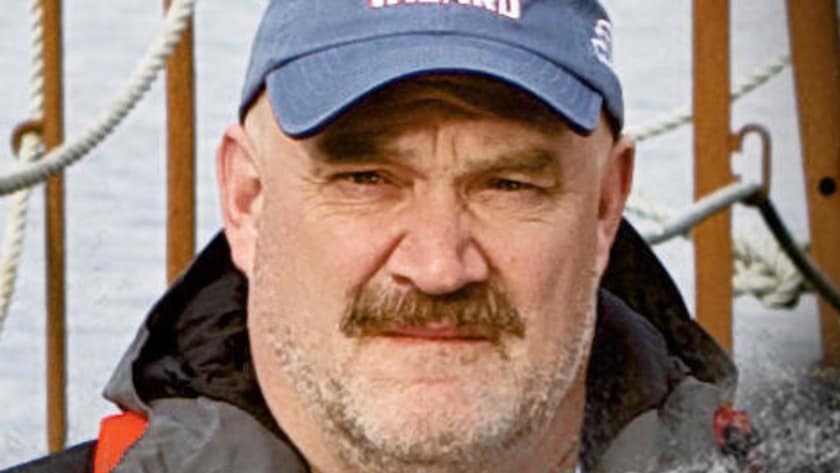 As a first generation crabber, Keith fishes with a desire to prove himself and the constant stress of maintaining a round-the-clock costly operation. At the age of 22, Keith left behind his life as a Lake Tahoe ski bum to seek his fortune up north. He jumped on a plane with his best friend and landed in Kodiak, Alaska with no experience, a tent and $50. With only a hazy, but romantic vision of working at sea and the rumor of big paydays, Keith was determined to try something new and exciting. He started as a true greenhorn on the crabber Alaska Trader.
Keith was instantly hooked by the fishing lifestyle and the camaraderie of being part of a crew working together against the elements. While initially looking only for adventure in Alaskan waters, Keith decided to make it a career.
In 1988, three years after he arrived, he became a full-share deckhand on the Wizard. He earned his U. S. Coast Guard license in 1990 and moved from the deck to the pilothouse. Two years later, he received his masters (captain) license and has remained there as the skipper.
In 2002, Keith purchased the crabber Sirene (pronounced Sea-Wren), but continued to operate the Wizard. In 2004, he sold the fishing rights for the Sirene in a government run fleet reduction program. When this program led to a reduction of the crabbing fleet from 250 to 80 crabbers, Keith went ahead and purchased the Wizard to secure his stake in the crabbing industry.
Keith trusts and loves his crew though he doesn't always show it. This is Keith's boat and he is the undisputed leader. Whatever the cause, someone or something is bound to set this ticking time bomb of a skipper off -- though the veteran captain is trying to be more even-keeled. Last year especially tried his patience with quota cuts, a runaway business partner, a quashed mutiny, and problematic greenhorns. Just another season in the life of a crabber.

Still, the combined stress eventually took its toll, with Keith suffering a mild heart attack over the summer. Now returning to the boat, Keith may need to temper his dogged work ethic (and his temper too) or hand over more control to his veteran crew -- neither of which are appealing options to the skipper.

The fleet often receives him with mixed fanfare, but whether the captains love him or hate him, everyone respects his ability to fish.
More Wizard: Captain Keith Colburn | Monte Colburn | Gary Soper | Roger Schlosstein | Robby Schlosstein | Tyler Gateman | Jacob "JJ" James | Eddie Hernandez | Wizard (Boat)| All Wizard Bios