Deckhand Matt Bradley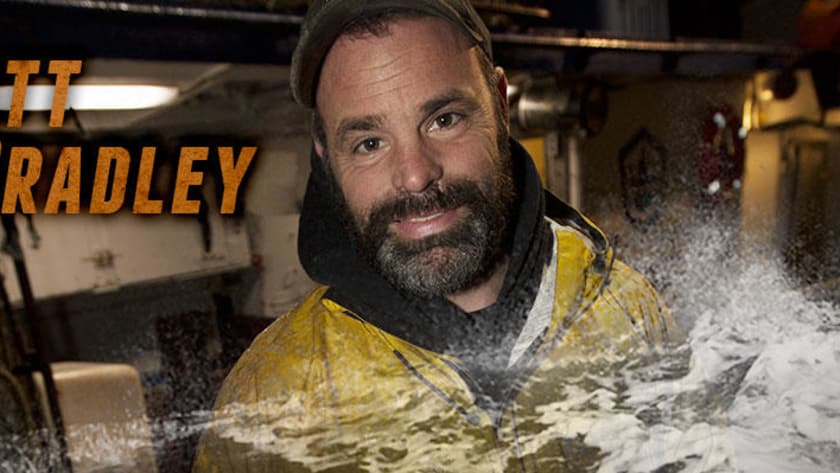 Matt has fished with the Northwestern for the past 15 years and considers himself a part of the Hansen family. He was introduced to crab fishing by Edgar Hansen, his friend since junior high school.
Matt previously worked as a restaurant manager and cook, picking up culinary skills that are highly regarded on any boat in the Bering Sea. However, Matt still maintains that Edgar is the better chef.

Matt makes friends easily and loves to have fun, but he's had a tough battle with substance abuse. He's open and honest about what he's been through, and hopes to inspire others to find their way out of addiction.

Matt and fellow deckhand Jake Anderson have come to blows twice over the years, but the two are thick as thieves these days.
Matt is considering leaving crabbing, which might be okay with Sig, who thinks Matt's life back home is beginning to affect his work on the boat. Matt has three daughters, whom he's extremely possessive of, which made him possessive of Mandy too. He doesn't think women should be on a crab boat -- but he did teach his daughters to shoot guns.

Look to Matt for hilarious bites, even if half of them are nonsensical.
More Northwestern:
Captain Sig Hansen
|
Edgar Hansen
|
Norman Hansen
|
Jake Anderson
|
Scott Badger
|
Nick Mavar, Jr.
|
Karl Rasmussen
|
Northwestern (Boat)
|
All Northwestern Bio