Deckhand Mike Neese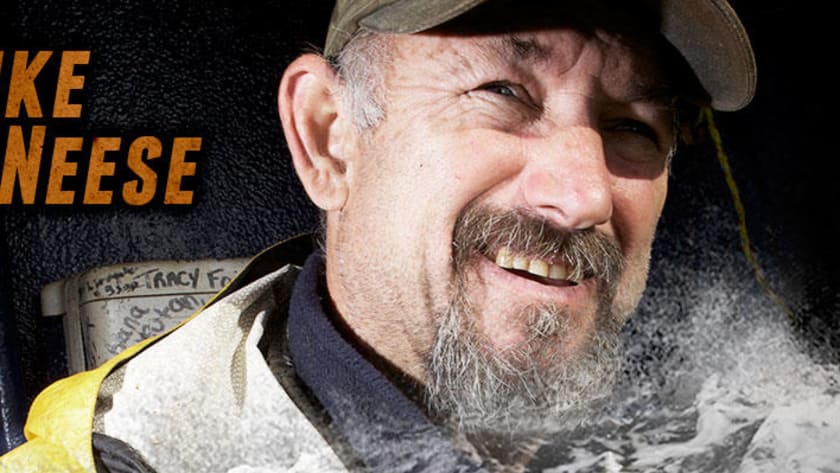 After a 15-year hiatus from crabbing, Mike joined his son Elliott two years back on the Saga, and last season played a major role in convincing Elliott to go to rehab.

Mike is a jack-of-all-trades -- a skilled mechanic and chef -- but also plays therapist, cheerleader, and of course protective parent to Elliott. The two have had a tumultuous relationship in the past, but having Mike aboard helps keep Elliott in line.

Mike is there for Elliott emotionally, but he's also one of the main people he trusts physically. When the Saga went to rescue the crew of the Arctic Hunter, a Saga crewmember swam out to the life raft, but failed to secure the lifeline. So Elliott had Mike suit up in his survival suit, and do the life-saving deed properly.

Mike's still debating if he wants to film with Elliott this season. If he does go out for king, he says he won't for Opies. "Opies are for young boys, they don't pay enough...back when I was 19 is when you made the real money."

Mike knows what it's like to be a boat owner (he owns 20) and says that he worries about the money Elliott has to pay back since he leases his quota. "It's 80 percent off the top, and then it's $1,000 a day in fuel alone...You can make more money at McDonald's."

More Saga Bios: Captain Elliott Neese | Jeff Folk | Mike Neese | Scott Badger | Wade Moore | Kyle Hawk | Gerry "Dirty" Wilson | Saga (Boat) | All Saga Bios