Monte "Mouse" Colburn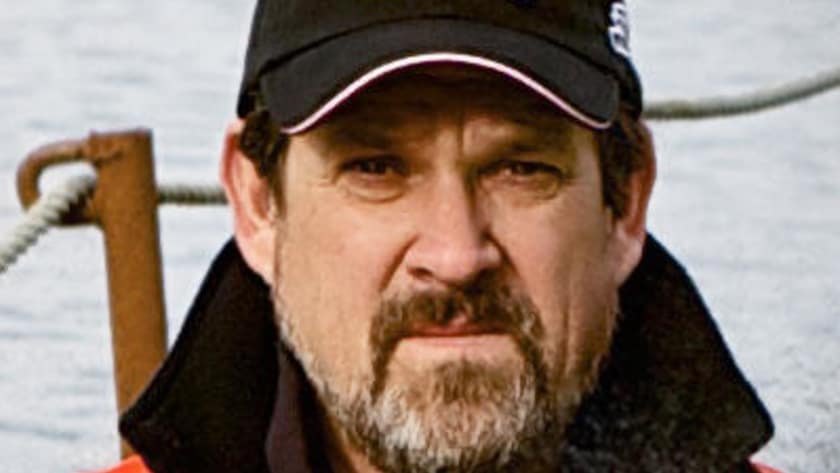 Monte made his way north just two years after his older brother Keith, getting a crash course in crab fishing off remote St. Paul Island in the dead of winter. Monte's introduction to the Bering Sea took place on the deck of the crabber Juno, a partner vessel to the Alaska Trader that Keith was working on. Monte's first year in Alaska was a marathon that lasted 10 months before he took his first extended shore leave. From Monte's very first day in Alaska, his career has consisted of one adventure after another.
In 1988, he joined Keith aboard the Wizard as a full-share deck hand. A few years later, when Keith took over in the wheelhouse, Monte became deck boss. Monte earned his Coast Guard mate's license in 1992 and upgraded to a master's in 1995. By that time, Keith and Monte began operating the Wizard full time together as captain and relief captain/mate.
For a time, Monte took command of a succession of his own crab boats, giving him the opportunity to gain captain's experience and to operate his boats in partnership with Keith aboard the Wizard.
The brothers are often at odds on how things should be run, so look for tension on board. Though they have their differences, Keith has voiced full trust in Monte's ability, often noting his brother is one of a few guys in the fleet with a masters 1600-ton captain's license.

Monte also rebuilt the whole engine on the Wizard, about a $100,000 job. He may be the only person on the Wizard capable of calming his erratic brother, but it remains to be seen how much autonomy Monte has earned in Keith's eyes.

Though Keith trusts him, the brothers are often at odds on how things should be run. Last Bairdi season, Monte fired longtime deckhand Freddy Maugatai for being drunk and disrespecting him. The previous season, Monte accidentally fished out of bounds, costing the Wizard time and money. These incidents are more than ample ammo for Keith's arsenal for future fights.

They'll fight, but they'll also forgive, like only brothers can.
More Wizard: Captain Keith Colburn | Monte Colburn | Gary Soper | Roger Schlosstein | Robby Schlosstein | Tyler Gateman | Jacob "JJ" James | Eddie Hernandez | Wizard (Boat)| All Wizard Bios