Nick Mavar Jr.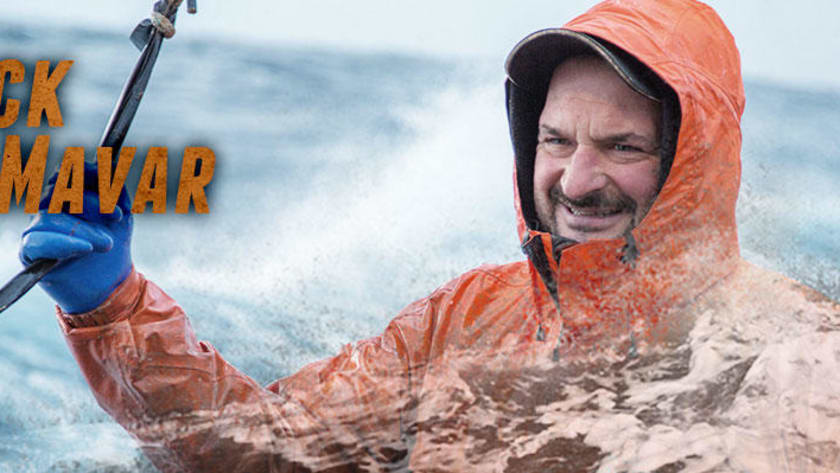 Nick comes from a family of Croatian fishermen. As a teenager, he started fishing for salmon with his father and brothers in Bristol Bay, Alaska.
Nick signed on for his first crab fishing season when he was 18, but the harvests at that time were so poor that he returned to his family's traditional operations. Twelve years later, he tried crab fishing again and decided to stick with it.
He's been a crew member on the Northwestern for seven years, but in the summer he returns to Bristol Bay as captain of his family's salmon boat, the Miss Colleen.
Even-tempered Nick helps balance out all the big personalities of the Northwestern, which he's been doing since they were kids. You'll never see Nick lose his temper or pick a fight -- but we saw him get pretty close when he confronted his friend Scott Badger about relapsing on the Saga this last kings season.
Nick has also seen a lot tragedy in the fishing world. In 1983, his hometown of Anacortes, Washington, had two boats go down during the crab season and he knew every fisherman who was lost. He also recently lost a deckhand while salmon tendering.

Like many fishermen with close families, he finds it tough to spend so much time at sea away from his wife and small children.

You can always count on Nick for whatever is the task at hand. Look for Nick to continue acting as a mediator on deck. While Nick's a reliable deckhand with tons of experience, he just turned 50, so his days on deck are numbered. He's also a seasoned captain with a salmon boat of his own, and when Sig's back is against the wall, he calls on Nick for fishing strategy/advice.
More Northwestern: Captain Sig Hansen | Edgar Hansen | Norman Hansen | Rick McLeod | Nick Mavar, Jr. | Karl Rasmussen | Northwestern (Boat) | All Northwestern Bio