Norman Hansen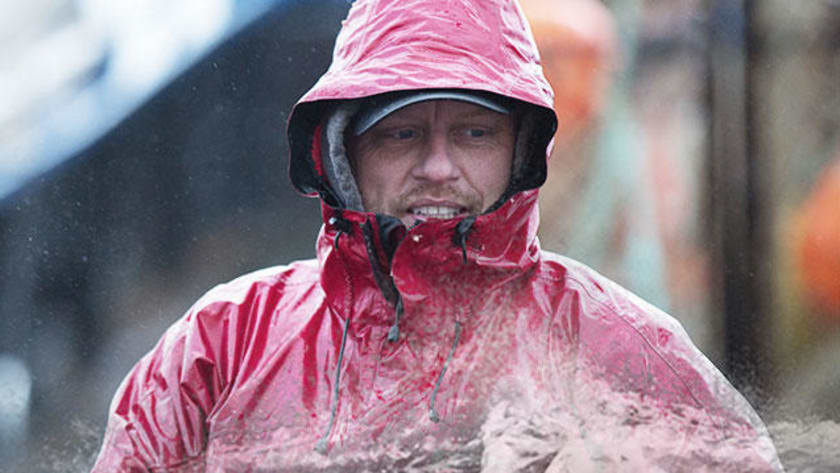 Norman Hansen, aka "The Quiet Storm," is a man of mystery. He gets his job done the same way every year -- with little conflict.
When he was 22, Norman decided to try something different and went to college to study automotive engineering. After getting his degree, Norman worked as an automotive mechanic until he turned 35, when he decided to join his brothers on the Northwestern. Since his return to crab fishing, Norman has loved putting his mechanical training to good use by alternating with his brother Edgar as the boat's chief engineer.
Norm is as hardworking as he is soft-spoken, the latter being in line with Norwegian fishermen from the Old Country, but maybe not so much with his Viking lineage. He speaks Norwegian though, as do his brothers. And we learned that Norman has a warrior-like shot with a rifle, when he and Edgar competed against each other shooting clays off the rail.

Norman has hunted deer, elk, cougar and bear, so stay out of his way, let the man do his job, and he might say a few impromptu words to the camera... The man behind the curtain just got married, so we know he can say, "I do." Maybe try asking him about fixing cars or building vodka stills. He and Sig used to drag race back in their fistfight hey day -- Sig in his El Camino, and Norman in his Camaro. And they used to listen to Iron Maiden's 666 album with friends in Norman's room. See, he's just a regular guy.
Norman is rightly considered to be the quiet Hansen brother, happy to work hard and just get the job done.
More Northwestern: Captain Sig Hansen | Edgar Hansen | Norman Hansen | Rick McLeod | Nick Mavar, Jr. | Karl Rasmussen | Northwestern (Boat) | All Northwestern Bio