Phil Harris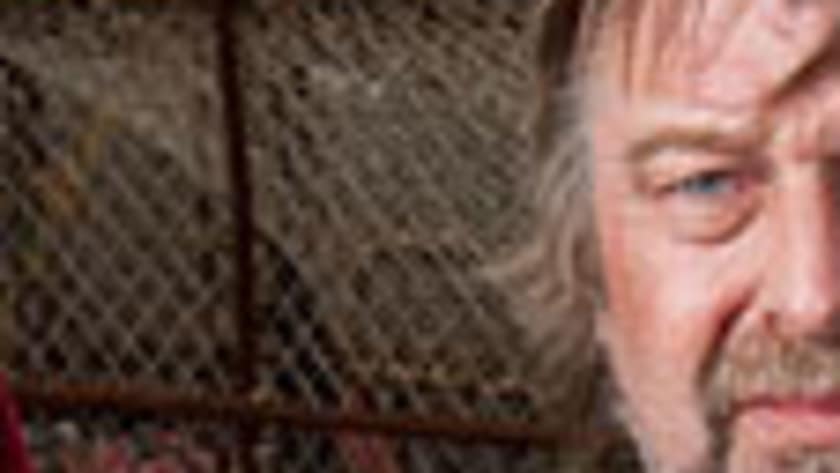 We are all deeply saddened by the passing of Capt. Phil in February, 2010. He was a devoted father and loyal friend to all who knew him. We will miss his straightforward honesty, wicked sense of humor and enormous heart — in every way, he was a true American legend.
Phil was a star of Deadliest Catch from the series premiere in 2005, but what we all shared on TV for just a few years was only a small part of his life as a fisherman and father. He worked for 18 years as captain and co-owner of the Cornelia Marie and for 32 years in the fishing industry. The son of a fisherman, Phil is also the father of Jake and Josh Harris who both served — and learned — under him on the Cornelia Marie.
Watch the best of the PHIL HARRIS TRIBUTE Special.
A FAMILY TRIBUTE
Phil was above all a fighter, especially in the last years of his life when he was forced to confront serious health issues. According to his family:
"Even a major medical scare didn't keep Phil down for long. He spent the summer of 2008 gathering strength and doing promotions for his Captain's Reserve Gourmet Coffee company. Although Phil was deemed healthy enough to travel on land, the doctor wouldn't allow him to return to the rigors of the Bering Sea for the next (2008) king crab season. Disappointed but in compliance, Phil followed his doctor's orders."
"January 2009 brought the return of opie season and Phil headed north to Dutch Harbor. His sons, crew members, the rest of the fleet and all his Deadliest Catch fans were thrilled about his return. Phil was back in his happy place; the worn-out, ugly chair at the helm of the Cornelia Marie."
"It was one of the worst winters on the Bering Sea in many years. Struggles with the ice were almost overwhelming at times, and the season seemed to drag on forever. In the end, the Cornelia Marie met her quota, but the battle with the terrible weather took its toll. Phil returned home, got his "land legs" back, but then spent the summer with too many personal appearances, too much travel and not enough rest."
"October soon arrived with the next king crab season. The Bering Sea once again called Phil and hundreds of other fishermen back to do battle in what has become for many a seasonal migration they would rather die than miss. Low quotas led to the early end of a mostly uneventful season, and Phil was determined to make up for it in the new year."
"On January 29, 2010, Phil and crew were off-loading the Cornelia Marie at St. Paul Island, Alaska. The boat's engineer, Steve Ward found Phil on the floor of the stateroom, having suffered a stroke."
Phil was flown to Anchorage, where he underwent a 12-hour procedure to repair the damage to his brain. He was placed in a medical coma, but even that couldn't keep him completely quiet. He recovered long enough to share his wit and love with family and friends before passing on February 9.
Captain, Father, Friend... We'll Miss You Skipper.