Robby Schlosstein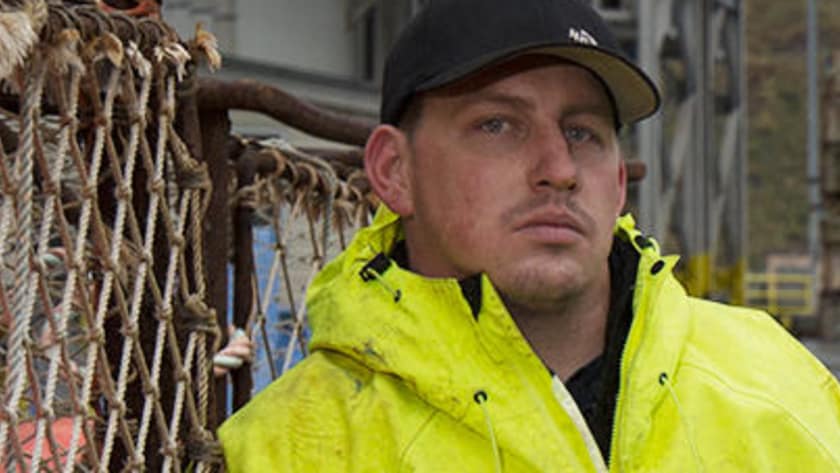 In 2013, when greenhorn Dane Tebo proved unable to handle the Wizard crew, Keith decided to keep it in the family, hiring veteran greenhorn Roger Schlosstein's little brother Robby.
Although Keith was initially impressed with the horn's physical prowess, he quickly paired down his expectations when Robby told his new captain that he'd never worked crab fishing.
Robby has officially become part of the Wizard's solid crew of salty sea dogs. During kings season, Robby hustled to cover Kevin's slack, however his brother's ultimatum put him on Keith's bad side.

Opies found Robby again covering for crew members that couldn't keep up. Expect Robby to keep his head down and get the job done, but not without some grumbling along the way, especially if he thinks he's getting a bum deal.
More Wizard: Captain Keith Colburn | Monte Colburn | Gary Soper | Roger Schlosstein | Robby Schlosstein | Tyler Gateman | Jacob "JJ" James | Eddie Hernandez | Wizard (Boat)| All Wizard Bios