Roger Schlosstein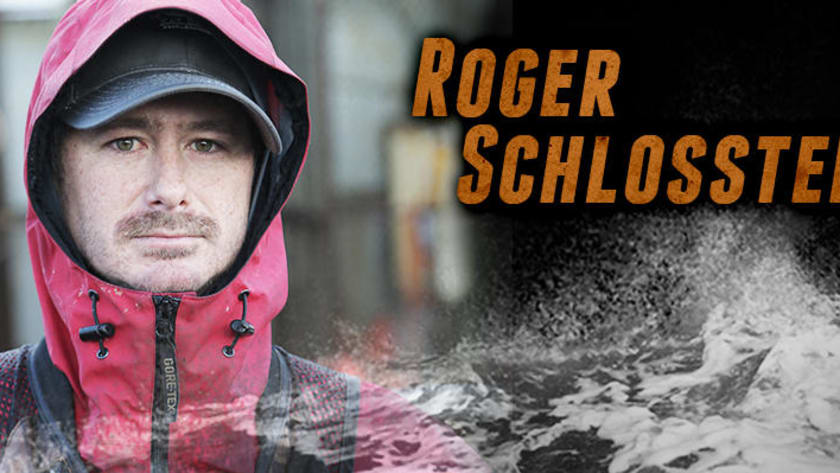 When Roger joined the Wizard as a greenhorn during the record-setting 2012 Opies season, he manned the bait station with great efficiency and quickly proved to be a self-motivator on deck.
He even received a rare "'atta boy" from Keith over the hailer for his excellence on deck, and earned himself a half-percent raise in just 6 days.
Roger worked as a salmon fisher before joining Keith's crew, but his most valuable asset isn't his experience; it's his attitude. He earned a coveted Wizard jacket at the end of the season, a sign that Keith sees Roger as a long-term guy for his company.
Able to work the rail, count crab, and help in the engine room, Roger has earned the full respect of the crew over the past two years. Last summer Roger spent two months on the Wizard rebuilding the engine with Lenny and the mechanics. The Wizard's usually disagreeable Engineer, Lenny, has taken Roger under his wing and trained him in the engine room every time there has been a breakdown.

Roger's hard work made him a respected member of the Wizard crew. But last kings season, Roger gave an ultimatum to Keith to fire crewmember Kevin -- who he thought was faking a back injury -- or he and his brother Robby would quit the boat (they also secretly wanted more shares).

Lenny might not be returning, so this could be Roger's chance to move up in the ranks. Will the ultimatum hurt his chances?
More Wizard: Captain Keith Colburn | Monte Colburn | Gary Soper | Roger Schlosstein | Robby Schlosstein | Tyler Gateman | Jacob "JJ" James | Eddie Hernandez | Wizard (Boat)| All Wizard Bios