The Brenna A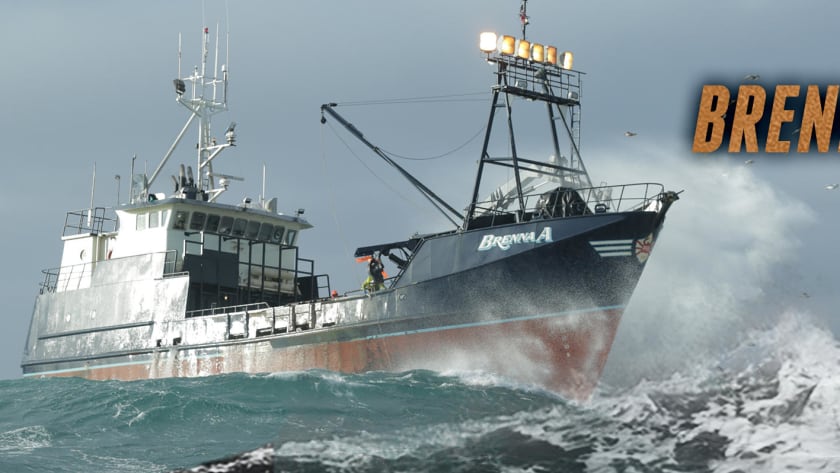 Sean grew up in a fishing family under his mother, Jenny, and father, Pat. Jenny and Pat started their own business, "St. George Marine," by buying their first boat the St. George in the late 80s.

Unfortunately, Pat Dwyer was diagnosed with ALS in 2004. Knowing his life would be cut short, he bought the Brenna A as his final project for his son Sean to run after he was gone. Sean listened closely to his dad in his last years to learn the ins and outs of the business of fishing in Alaska.

Pat Dwyer eventually lost his 9-year struggle with ALS in 2013. Having planned to fish opies, the boat was thrown a curveball when Sig offered up 200,000lbs of bairdi. Never one to turn down a challenge, Sean accepted.

After a rush to get the boat ready, the Brenna A was plagued by delays due to bad weather, and a crewman injury. After finally getting out on the grounds, Sean and his crew of "Lost Boys" now hammer through the weather in a battle to meet their quota deadline.


More Brenna A:
Captain Sean Dwyer
|
Britt Jandrey
|
Matt Davis
|
Per Nesselquist
|
Tirey Cordrey
|
Tony Bundy
|
Jenny Dwyer
|
(Boat)
|
All Brenna A Bio