Paul Bettany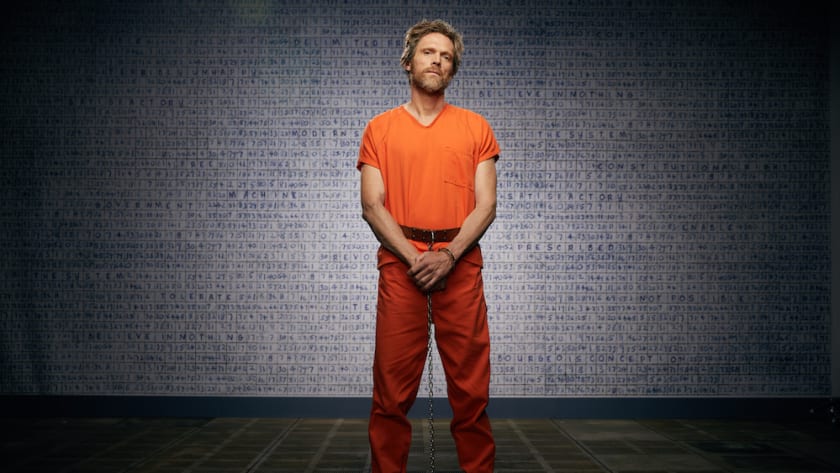 British born, Paul Bettany was classically trained at the Drama Centre in London. He made his stage debut in a West End production of An Inspector Calls under the direction of Stephen Daldry and spent a season with the Royal Shakespeare Company, performing in productions of Richard III, Romeo and Juliet, and Julius Caesar before landing his first feature film role in Bent opposite Sir Ian McKellen.
American audiences first discovered him in Brian Helgeland's A Knight's Tale, in which he played the comical role of Chaucer opposite Heath Ledger. For this performance, he won the London Film Critics' Award for Best Supporting Actor, and he was named one of Daily Variety's "Ten to Watch" for 2001. He then re-teamed with Paul McGuigan for the Paramount Classics' mystery-thriller, The Reckoning.
Bettany next starred as the imaginary roommate opposite Russell Crowe in the Academy Award-winning A Beautiful Mind for director Ron Howard. His performance in the film won him the London Film Critic's Award for Best British Actor.
Bettany can be heard as the voice of "Jarvis" in the highly successful films Iron Man, Iron Man 2, Iron Man 3, and The Avengers. He later appeared in the role of Vision in Avengers: Age of Ultron and Captain America: Civil War.
He also starred in Master & Commander: The Far Side of the World, Wimbledon, The Da Vinci Code, Inkheart, The Secret Life of Bees, The Young Victoria, Legion, The Tourist, Margin Call, Transcendence and Mortdecai.
His film Shelter, which he wrote, directed, and produced starring Jennifer Connelly and Anthony Mackie was released in the Fall of 2016. The film was nominated for Best Debut feature at the Raindance Film Festival in London.
Bettany has finished shooting the feature film Journey's End. He currently resides in New York with his wife and three children.