Your Guide to Fan-Favorite Series and Specials Making a Comeback This Spring... Shark Week Anyone?
Starting March 23rd enjoy HOURS of your favorite shows on Discovery, Science, and Animal Planet. From SHARK WEEK and MYTHBUSTERS to CRIKEY! IT'S THE IRWINS and more, scroll through to get the details.
GOLD RUSH: Parker Before the Trail, Friday, March 27th from 6 AM to 5 PM
Only on Discovery can you dig back through the memories of GOLD RUSH from over ten years ago! Todd Hoffman and his men trek to Alaska on the hunt for a big payday, where they run into some familiar faces, Parker Schnabel and Dave Turin!
Best of the MYTHBUSTERS, Saturday, March 28th from 9 AM to 4 AM
Adam Savage and Jamie Hyneman journey towards the truth on an epic day of MYTHBUSTERS. Starting at 8P, don't miss the episode where the guys will test out the flu fiction myth and track the spread of a sneeze!
SHARK WEEK in a Weekend, Saturday, April 4th at 6 AM to Sunday, April 5th at 8 PM
Can't wait until summertime to dive in with our favorite apex predators? Well, tune into SHARK WEEK IN A WEEKEND! More of what you love from our favorite time of year, with a little less waiting! Don't miss last year's harrowing re-telling of a crew's shark encounter from 1982. CAPSIZED: BLOOD IN THE WATER airs Saturday, April 4th at 9 PM.
DEADLIEST CATCH: The Legacy of Phil Harris - 10 Years, Saturday, April 11th from 9 AM to 4 AM
Captain Phil Harris of the SS Cornelia Marie was a legend of the Bering Sea. Reminisce about this larger-than-life captain's most notable moments spanning a decade as he battled brutal conditions in one of the world's most dangerous professions.
Croc Hunter Irwin Week, starting Monday, March 23rd through the 28th, everyday 6 AM to 6 PM
Steve Irwin, and his wife, Terri, made the world embrace some of the most feared animals, as well as some cute ones, on THE CROCIDILE HUNTER. Re-live his legacy and then experience where the Irwin family is today on CRIKEY! IT'S THE IRWINS!
Monday Night Puppy Bowl, Starting Monday March 30th at 6 AM
Are you #TeamRuff or #TeamFluff? Watch the most important (canine) sporting events of the past nine years, PUPPY BOWL VIII through PUPPY BOWL XVI.
48 Hours with MY CAT FROM HELL, starting Tuesday, March 31st at 6 AM
While you're at home with your, possibly misbehaving, felines, cat behaviorist, Jackson Galaxy travels around the country helping people re-connected with their seemingly troubled pets. Fall in love all over again with MY CAT FROM HELL.
It's all Happening at THE ZOOs! Starting Thursday April 2nd at 6 AM
Wildlife conservation efforts remain at the forefront on THE ZOO, THE ZOO: SAN DIEGO, SECRET LIFE OF THE ZOO, and THE AQUARIUM. This marathon leads up to the season 4 premiere of THE ZOO on Saturday at 9 PM. Then on Sunday at 8 PM catch the finale of THE AQUARIUM.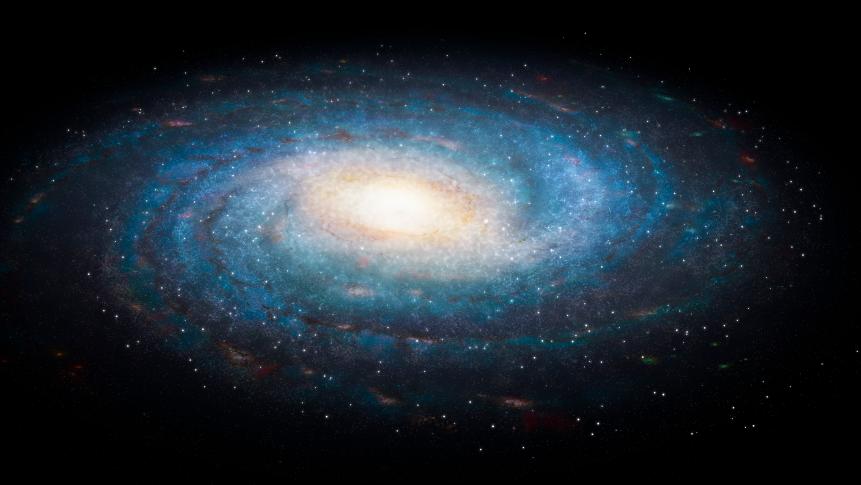 1055491850
Illustration of our galaxy, the Milky Way seen obliquely, with the arms and the central bar in their approximate known locations. There are four major arms and one arm fragment (Orion-Cygnus or Local) where the Sun is found. In the annotated version of this image, the yellow dot indicates the position of the Solar System about 25000 ly from the galactic core. The Norma and Outer arms are in fact the same, but the two names refer to different parts of it. The same is true of the so-called 3kpc (3 kilo-parsec) arm, which further out becomes the Perseus arm.
MARK GARLICK/SCIENCE PHOTO LIBRARY
HOW IT'S MADE Mega-Marathon, starting Sunday, April 5th at 8 PM
When you look around your house right now, there are hundreds of things that help you every day, but how are they made? Whether manufactured in high-tech factories within the US, or innovative processing plants around the globe, HOW IT'S MADE examines everyday items big and small.
SPACE WEEKEND starts Friday, April 17th at 6 AM
To celebrate all things science and space ahead of the 30th anniversary of the Hubble Space Telescope launch, viewers can watch back-to-back space programming all weekend long. Then on Sunday, April 19th at 8PM, Science Channel premieres HUBBLE: THIRTY YEARS OF DISCOVERY, an all-new special that tells the extraordinary story of the Hubble Space Telescope.
Looking to get sucked into a world of speed, adventure, or cute baby animals? Discovery has you covered. We have so many shows free for your streaming and binging pleasure across Discovery, Animal Planet, and Science GO.