Say Hello to What's New on discovery+ in January 2021
You can now stream the best of Discovery's real-life entertainment, including BBC's award-winning natural history collection on discovery+. Whatever you're into, you'll find it on the new streaming service.
Not sure where to start? We got you! Here's what's new to stream this week and coming soon!
Available NOW on discovery+
Here are just some of the titles that are ready to stream now only on discovery+.
SIX DEGREES WITH MIKE ROWE
Ever get the sense that everything feels connected? Mike Rowe travels around the world to pose questions that no one has ever asked, and then with a little help from his old buddy Chuck, provides unforgettable answers that prove every single thing is connected. All episodes are available to stream now.
GOLD RUSH: FREDDY DODGE'S MINE RESCUE
Gold recovery expert Freddy Dodge helps struggling mine owners in this six-part series. If he can increase the owner's weekly gold haul, he gets a cut of the profits, but if he fails… he doesn't charge a dime.
In this real-world adventure, five teams of two are racing from point A to B -- without flying. Each team must travel across the globe by whatever means they can, with no phones to help them. Who will make it in the quickest time and win a big cash prize?
If you're a Planet Earth fan, then A PERFECT PLANET is right up your alley. From Sir David Attenborough and the award-winning team behind the original Planet Earth and The Hunt, this series shows how the forces of nature - think weather, ocean currents, solar energy, and volcanoes – drive, shape, and support Earth's great diversity of life. Cue the amazing animals who are perfectly adapted to whatever the environment throws at them. You can stream the first three episodes of the five-part series now.
We live in a world that sometimes we don't understand and the beauty of the natural world can leave us speechless. Narrated by David Schwimmer, MYSTERIOUS PLANET is an epic journey to the ends of the earth to unlock the greatest mysteries behind the world's most incredible species. You can binge watch all episodes now.
JUDI DENCH'S BORNEO ADVENTURE
Dame Judi Dench and conservationist David Mils are setting out on a trip of a lifetime to uncover the lush rainforests, magical wildlife, and spectacular coastlines of Malaysian Borneo in this two-part series that's available to binge watch now.
PRINCE WILLIAM: A PLANET FOR US ALL
Featuring exclusive footage spanning over two years, PRINCE WILLIAM: A PLANET FOR US ALL takes us on a journey around the world, highlighting various environmental conservation efforts in communities across Africa, Asia, and the United Kingdom.
Six hundred miles of the most dangerous waters on earth stand between one adventurer and his ultimate goal. Would you set out in a row boat headed for Antarctica?
Follow adventurer Colin O'Brady and his crew's attempt at the world's first completely human-powered ocean row across The Drake Passage, the most dangerous 600 miles of open ocean on Earth.
BATTLEBOTS: BOUNTY HUNTERS
Builders from around the globe take their bots to the ring to earn what is rightfully theirs. With six one-of-a-kind bounty prizes and six of the most feared bots in the sport of robot combat, that's some pretty stiff compeition right there. You can binge watch the first four episodes now.
What happens when Jesse James, the man behind west coast choppers, gives his team seven days to complete a monster project? Well, if they succeed they walk away richer, but what if they fail? Apparently, Jesse blows it up. Stream new episodes each week.
AUTO BIOGRAPHY tells the most surprising and phenomenal stories about iconic cars and legendary drivers that have changed the motoring world and continue to do so today. Oh to be a fly on that steering wheel!
Watch EARLY on discovery+
Can't wait for the next episode of your favorite shows? Here are the shows that you can now stream new episodes one week earlier only on discovery+.
STREET OUTLAWS: MEGA CASH DAYS
Hosted by race-master Boosted GT, 64 of the fastest drivers from all over the country go head-to-head in a MEGA race with a $600,000 prize pool on the line. Stream new episodes every Monday at 8P ET, one week before they air on Discovery Channel.
Once gold fever strikes, its impossible to give it up. Miners Parker Schnabel, Tony Beets and Rick Ness are back and putting everything on the line in pursuit of the American dream. New episodes are available to stream every Friday starting at 8P ET, one week before they air on Discovery Channel.
Gold miners Fred and his son Dustin are determined to make a fortune no matter the risk. But to find the big gold payout, they'll put their lives on the line by diving deep beneath the waters of one of Alaska's wildest creeks. New episodes are available to stream every Friday starting at 8P ET, one week before they air on Discovery Channel.
MOONSHINERS: MASTER DISTILLERS
Three competitors. Three judges. One winning spirit. America's top legal and outlaw distillers go head to head in the ultimate booze-making competition to see who wins the title of Master Distiller. New episodes are available to stream every Tuesday starting at 8P ET, one week before they air on Discovery Channel.
Every spring, a fearless group ventures deep into the woods of Appalachia, defying the law, rivals and nature itself to keep the centuries-old tradition of craft whiskey alive. Stream new episodes every Tuesday at 8P ET, one week before they air on Discovery Channel.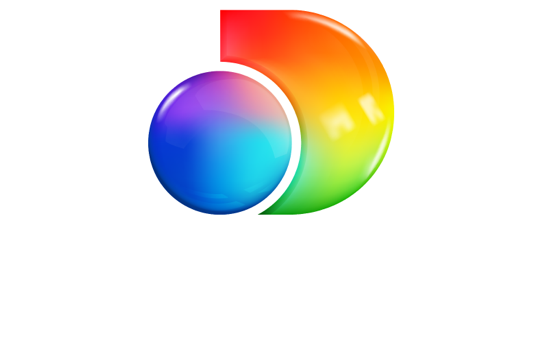 Your favorite shows, personalities, and exclusive originals, all in one place.