Some of the world's most incredible engineering projects now lie in ruins. Get an inside look at these decaying places that are home to countless mysteries and untold secrets waiting to be rediscovered.
Watch MYSTERIES OF THE ABANDONED now on SCI Go.
West Virginia Penitentiary 01:22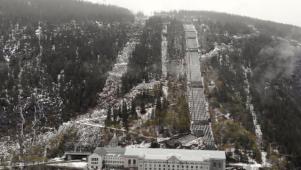 Now Playing
Vemork Hydroelectric Power Plant 01:08
The Vemork Hydroelectric Power Plant was essential to the nazi nuclear program until a brave band of Allied saboteurs destroyed the plant's heavy water production facility. This is the heroic story of the Allied special forces that risked life and limb in the most successful clandestine operation of World War II.
More From This Show