Gobble Up Everything on discovery+ This November
This month, gather for your front-row seat to CAROLE BASKIN'S CAGE FIGHT, head to Alaska's wildest creek for GOLD RUSH: WHITE WATER, and continue to keep up with the Browns on ALASKAN BUSH PEOPLE. As always, you can find the best of the best on discovery+.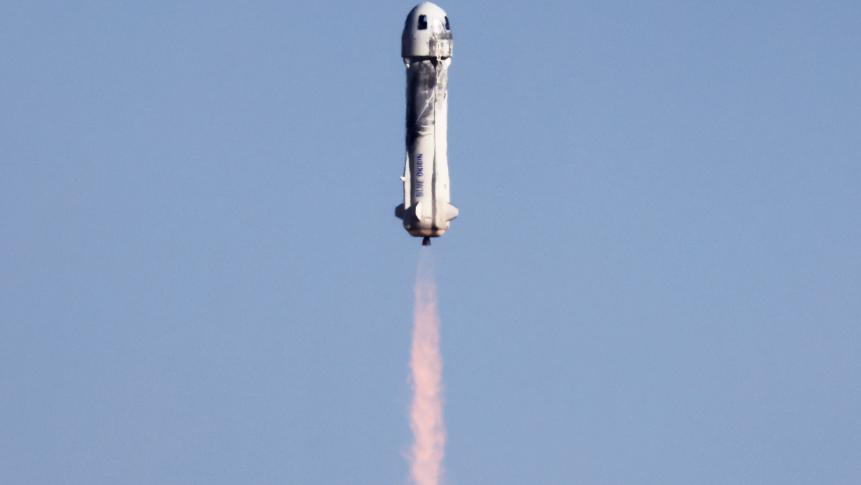 1346387303
VAN HORN, TEXAS - OCTOBER 13: Blue Origin's New Shepard Blue Origin's New Shepard flies toward space carrying 90-year-old Star Trek actor William Shatner and three other civilians on October 13, 2021 near Van Horn, Texas. Shatner will become the oldest person to fly into space on the ten minute flight. Shatner, along with civilians Audrey Powers, Chris Boshuizen and Glen de Vries, are riding aboard mission NS-18, the second human spaceflight for the company which is owned by Amazon founder Jeff Bezos. (Photo by Mario Tama/Getty Images)
SPACE TITANS: MUSK, BEZOS, BRANSON
A new age of space exploration has begun as three of the world's most successful entrepreneurs risk billions of dollars to launch a revolution in space travel, a visionary ambition necessary for humanity's enduring survival.
Gold miners Fred and his son Dustin are determined to make a fortune no matter the risk. But to find the big gold payout, they'll put their lives on the line by diving deep beneath the waters of one of Alaska's wildest creeks.
NAKED AND AFRAID OF LOVE REUNION SPECIAL
Anything goes as 16 adventurous singles bare it all and look for true love in a tropical island paradise. In this 12-part series, can they find true love in the nude and without using apps, filters, or swipes?
CAROLE BASKIN'S CAGE FIGHT
Animal activist Carole Baskin has been fighting for the end of private possession of big cats for decades, but with the release of the series Tiger King, Carole has become more recognizable than ever and can no longer investigate her targets on her own. She has put together a team of experts to infiltrate the worst roadside zoos and cub petting operations in the country and bring to justice the violent owners who will stop at nothing to protect their way of life.
Bundle up, it's going to be an icy ride! Nome is being blasted by the worst winter it's seen in over 100 years but this won't stop the Bering Sea miners from going all in.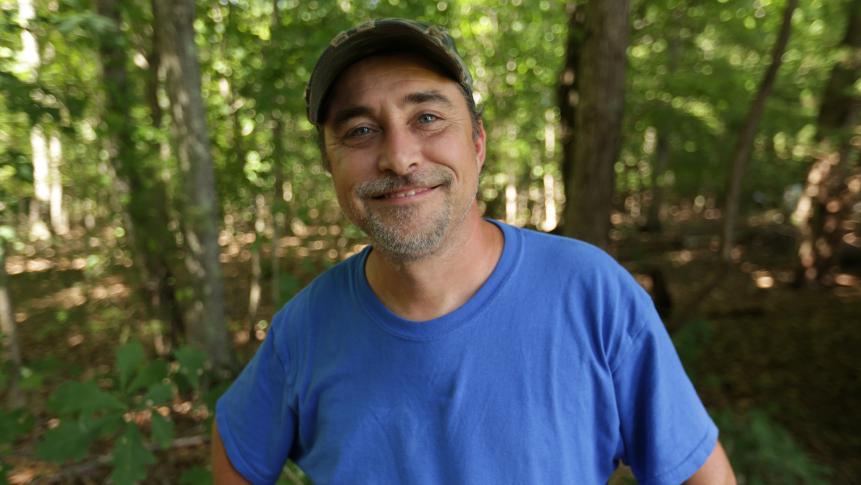 Tickle
Everyone's favorite moonshiner, Tickle, has finally served out his debt to society and is back in the action again. Tickle has teamed up with two of Franklin County VA's most legendary shiners, Henry and Kenny Law. Their specialty is turning large batches of fruit into the best brandies in Appalachia.
As they bury one of their last old-time legends, a dozen surviving moonshiners must join forces to fight for their way of life, before it's gone forever.
Follow the lives of ambitious miners as they head north in pursuit of gold. With new miners, new claims, new machines, and new ways to pull gold out of the ground, the stakes are higher than ever. But will big risks lead to an even bigger payout?
GOLD RUSH WINTER'S FORTUNE
The Gold Rush miners make big moves in the brutal winter months: hunting for gold, battling for the best spots, and supersizing their operations.
EXTRAORDINARY STORIES BEHIND EVERYDAY THINGS
Offering an in-depth look at how iconic American-made products are created, this series celebrates the ingenuity, passion, and creativity of the people who proudly stand behind these timeless classics.
Following a devastating wildfire that swept through North Star Ranch last year, the Browns return to survey the destruction. With many struggling to cope in the aftermath, father Billy inspires big, new adventures to keep the dream alive, including an epic voyage back to Alaska. But then, unthinkable tragedy strikes and leaves the family picking up the pieces after the loss of their patriarch.