Rush to discovery+ this September
STREET OUTLAWS: GONE GIRL
STREET OUTLAWS: GONE GIRL follows seven of the most badass women in street racing. They're ready to rev into high gear and do what they do best — drive fast and win. These drivers all have a passion for speed, running through their veins, and they're ready to show the world who's the boss lady.
Aidan Gillen (Game of Thrones, The Wire) steps in as our gumshoe detective. In each episode, he's got a case to solve, but first he needs evidence. Aided by a mysterious informant, he investigates each disaster-in-the-making via a wide range of experts who've studied some of science's most unbelievable wonders.
Part Baby Driver, part Grand Theft Auto, the Getaway Drivers will put it all on the line–sacrificing their own cars for the opportunity to be the wheelman in a real-life car chase. The rules are simple... evade the pursuers and escape the compound to score some cold, hard cash. These drivers already have the loot– but can they get away to keep it?
Street Outlaws is traveling to the toughest, meanest and wildest streets in the South, as it heads to Memphis to spotlight JJ Da Boss and his team of family and friends who have been racing together for decades.
Crab fishermen risk their lives as they battle Arctic weather, brutal waves and a ticking clock for big money in this modern-day gold rush on the Bering Sea.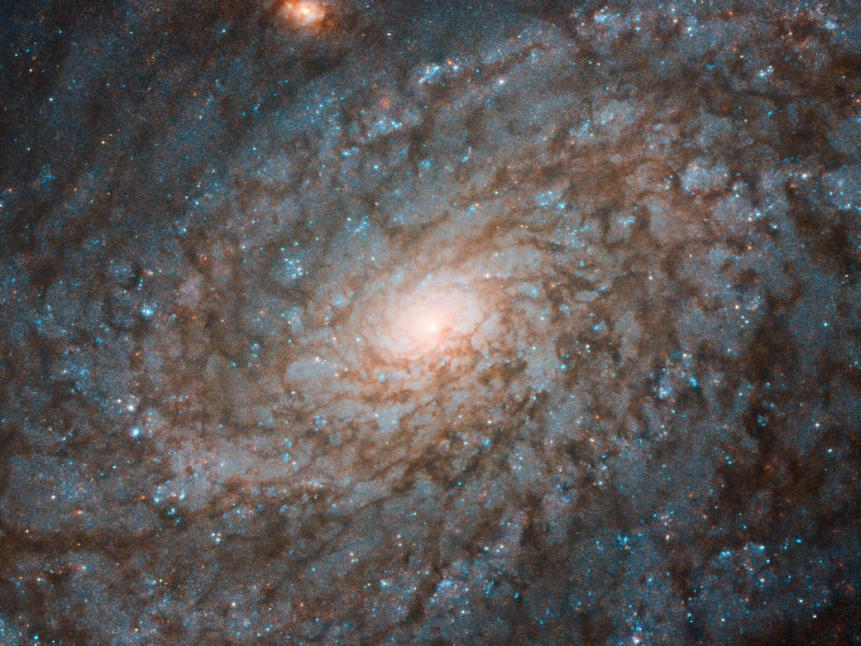 Cotton Wool Galaxy
This Picture of the Week, taken by the NASA/ESA Hubble Space Telescope, shows the galaxy NGC 4237. Located about 60 million light-years from Earth in the constellation of Coma Berenices (Berenice's Hair), NGC 4237 is classified as a flocculent spiral galaxy. This means that its spiral arms are not clearly distinguishable from each other, as in grand design spiral galaxies, but are instead patchy and discontinuous. This gives the galaxy a fluffy appearance, somewhat resembling cotton wool. Astronomers studying NGC 4237 were actually more interested in its galactic bulge — its bright central region. By learning more about these bulges, we can explore how spiral galaxies have evolved, and study the growth of the supermassive black holes that lurk at the centres of most spirals. There are indications that the mass of the black hole at the centre of a galaxy is related to the mass of its bulge. However, this connection is still uncertain, and why these two components should be so strongly correlated is still a mystery — one that astronomers hope to solve by studying galaxies in the nearby Universe, such as NGC 4237.
ESA/Hubble & NASA, P. Erwin et al.
How was it built and how does it actually work? With a cast of experts and eye-popping CGI, we're looking under the celestial hood to tell the greatest story of all -- the story of where we and everything else came from.
ABANDONED: EXPEDITION SHIPWRECK
With water covering 70% of the planet, there are plenty of mysteries in the deepest and darkest corners of the ocean, allowing the new series to head into unexplored territory to uncover the secrets of shipwrecks in exotic locales.
Experts uncover subterranean phenomena around the world, and share their impressive stories, unique origins and important roles in history, along with the secrets they still keep hidden underground.
GOLD RUSH WINTER'S FORTUNE
The Gold Rush miners make big moves in the brutal winter months: hunting for gold, battling for the best spots, and supersizing their operations.
One man and one woman, who meet for the first time in the nude, are paired and tasked with surviving in some of the world's most extreme environments for 21 days with no food, water or clothing.
Coming soon, the show takes 16 strangers and asks them to try and find true love while working together to survive the elements on an island paradise.