May Flowers with New Shows on discovery+
This month, stream what you love on discovery+. From CITIZEN PENN to JOSH GATES TONIGHT to DEADLIEST CATCH, you can find it all on the new streaming service.
CONVERSATIONS WITH FRANCESCO: VICES & VIRTUES
A special doc focused on an intimate and exclusive conversation with Pope Francis, interviewed by Don Marco Pozza, young prison chaplain and the Pope's personal confessor. The conversation will engage with the theme of the moral challenges the contemporary humanity is facing, discussing how key pillars from Catholic Doctrine are embodied every day in normal people's exemplary experiences.

Several hundred thousand feral cats roam the Hawaiian Islands. These cats are struggling to survive in the wild and unfortunately, are also killing endangered Hawaiian species on the brink of extinction. The search for a solution to this complex problem has sparked a controversial, and polarizing debate across the state covered in this special.

After a devastating 7.0 earthquake struck Haiti in 2010 aid workers from around the world went to help, including actor and filmmaker Sean Penn.
The most human of all animal families, brought to life using the latest modern technology and 24/7 cameras. Get closer than ever before to these unique, funny and emotional characters as we follow a family through the crucial period of the young family growing up.

Meet the leaders of a new movement — the D.I.Y space race. Whether they plan to launch themselves into orbit, land on Mars or test their home-built space suits at the edge of the atmosphere, these everyday astronauts are putting it all on the line to turn their dreams into reality.

In the 1980's an eccentric billionaire named Robert Graham wanted to create the world's smartest kids, so he funded the largest legal genetic experiment in human history. Never before has nature vs nurture ever been tested quite like this.
To commemorate the 75th anniversary of the end of WWII in 2020, this momentous special event will reveal brand new, pristine, raw color film footage of the last months in the War in the Pacific. Using this astonishing, restored footage — interwoven with the narration of the men who fought and died, as well as contemporary, narrator-driven accounts of this savage war, APOCALYPSE 45 will become the topic of discussion on this most significant of anniversaries.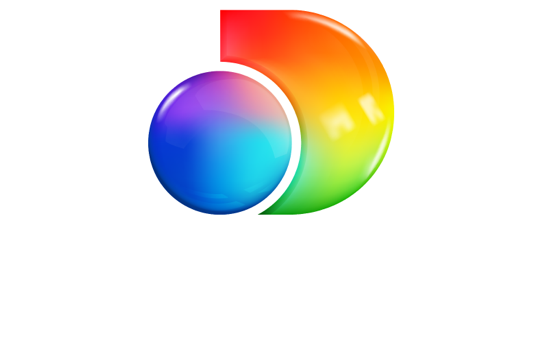 Your favorite shows, personalities, and exclusive originals, all in one place.
STREET OUTLAWS: AMERICA'S LIST
Racers from OKC, Memphis, Texas, NOLA, Detroit, Cali and everywhere in between are ranked on one single list of the best street racers in the nation as they compete weekly for the coveted top spot.
Discover a competition unlike any other as families showcase pigs across Texas. These prized swine and the people who raise them are some of the fiercest contenders around, uncovering what it takes to bring home the bacon.
Crab fishermen risk their lives as they battle Arctic weather, brutal waves and a ticking clock for big money in this modern-day gold rush on the Bering Sea.
DEADLIEST CATCH: BLOODLINE
Fueled by the chance discovery of Phil Harris' old Hawaiian charts, Josh Harris is on a mission to find out about his father's secret dream by using the maps to pick up where he left off and follow in his dad's footsteps fishing in Hawaii.
Josh Gates brings his adventures home with a new talk show where he shares updates and unseen footage of his worldwide adventures, and interviews celebrities and experts from across the globe.
Josh Gates has decided it's time to finally explore the dark side of our world. He has picked Jessica Chobot and Phil Torres to mount unprecedented expeditions into the unexplained and perhaps...unexplainable.
How was it built and how does it actually work? With a cast of experts and eye-popping CGI, we're looking under the celestial hood to tell the greatest story of all -- the story of where we and everything else came from.
GOLD RUSH DAVE TURIN'S LOST MINE
Dave Turin is on a mission to find gold in a long-abandoned mine and turn a profit for the families.
In Nome, Alaska, the gold rush is on. Driven by gold fever and sometimes desperate need, miners pilot their ragtag dredges and dive with hoses to suck up gold from the bottom of the frigid, unpredictable Bering Sea.