March into March with discovery+
This March, stream what you love on discovery+. From MOONSHINERS to BATTLEBOTS to GOLD RUSH, you can find it on the new streaming service.
Not sure where to start? We got you! Here's what's available for you to stream NOW and what is new this month on discovery+. So mark your calendars, get that popcorn ready, and happy streaming.
Although the snowy terrain of Val Thorens, the highest ski resort in Europe, provides outstanding beauty, its slippery slopes can prove treacherous. This team of dedicated emergency workers race against the clock to help save lives, limbs and vacations.
Veterinarians have their work cut out for them, literally, when animal caretakers come to them for help healing mysterious lumps and bumps in an all-new special. Not for the faint of heart, POP MY PET follows skilled veterinarians as they race against the clock to save their animal patients from mass(ive) setbacks.
RACE ACROSS THE WORLD, SEASON 2
In this real-world adventure, five teams of two are racing from point A to B -- without flying. Each team must travel across the globe by whatever means they can, without phones to help them. Who will make it in the quickest time and win a big cash prize?
BATTLEBOTS: BOUNTY HUNTERS
Get more of what you love from BATTLEBOTS. Builders from around the globe take their bots to the ring to earn what is rightfully theirs. With six one-of-a-kind bounty prizes and six of the most feared bots in the sport of robot combat, that's some pretty stiff competition right there.
AUTO BIOGRAPHY tells the most surprising and phenomenal stories about iconic cars and legendary drivers that have changed the motoring world and continue to do so today. Oh to be a fly on that steering wheel!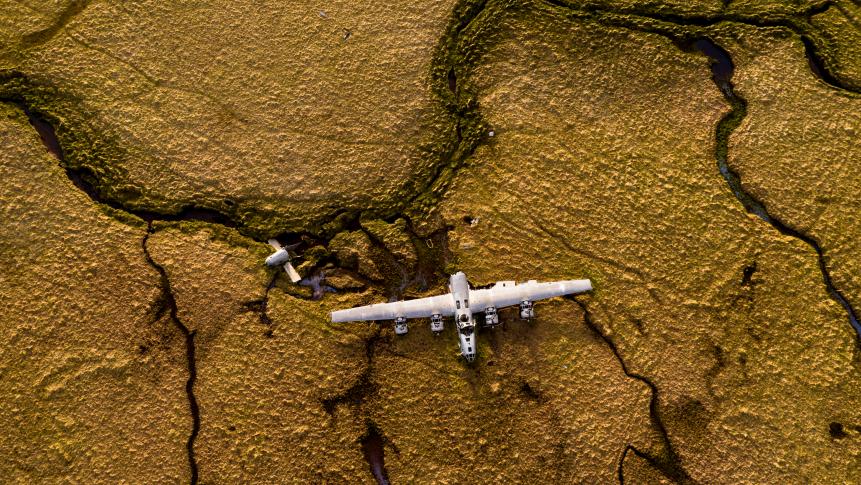 A B-24 bomber, which crashed on Atka Island during World War II, is only one of two B-24 bombers to remain in situ since the war. The piece off to the left of the plane is what remains of the tail. The islands are truly like a time capsule, preserving not only wildlife, but also historic remains such as this.
EXPEDITION: BACK TO THE FUTURE
Josh Gates will team up with the man behind Doc Brown, Christopher Lloyd, on the adventure of a lifetime. The duo will journey across the country in search of the iconic car from BACK TO THE FUTURE–The DeLorean Time Machine. If they find it, they hope to donate it to The Michael J. Fox Foundation.
Nature photographer Ian Shive joins a group of researchers from the U.S. Fish & Wildlife Service on a mission to one of the most remote places on Earth, Alaska's Aleutian Islands.
From Oscar® nominated director and producer, Evgeny Afineevksy, FRANCESCO features unprecedented access to His Holiness Pope Frances, providing an intimate look at a global leader who approaches challenging and complex issues with tremendous humility, wisdom and generosity towards all. Spanning issues such as climate change, migration and refugees, women's empowerment, sexual abuse and LGBTQ issues, pandemic, border walls, and many more of today's headlines, this documentary takes audiences on a worldwide journey to spotlight the incredible empathy displayed by a leader who continues to inspire hope during an extraordinary moment in our lifetime. In doing so, the film examines how people might take action to transition into a new way of living and thriving in the 21st century.
Legendary Moonshiner Stephen Ray Tickle ventures into the backroads of the South in search of the underground world of barbecue, where pitmasters compete in high stakes battles to determine whose heritage, regional style, and skills produce the best tasting smoked meat.
GOLD RUSH: DAVE TURIN'S LOST MINE
Dave Turin is on a mission to find gold in a long abandoned mine and turn a profit for the families.
Steve Irwin's legacy lives on via his wife Terri and children Bindi and Robert. As passionate wildlife conservationists, they care for over 1,200 animals daily at the Australia Zoo, its world-class wildlife hospital and on expeditions across the globe.
STREET OUTLAWS: MEGA CASH DAYS
Hosted by race-master Boosted GT, 64 of the fastest drivers from all over the country go head-to-head in a MEGA race with a $600,000 prize pool on the line. Stream new episodes every Monday at 8P ET, one week before they air on Discovery Channel.
Once gold fever strikes, it's impossible to give it up. Miners Parker Schnabel, Tony Beets and Rick Ness are back and putting everything on the line in pursuit of the American dream. New episodes are available to stream every Friday starting at 8P ET, one week before they air on Discovery Channel.
Gold miners Fred and his son Dustin are determined to make a fortune no matter the risk. But to find the big gold payout, they'll put their lives on the line by diving deep beneath the waters of one of Alaska's wildest creeks. New episodes are available to stream every Friday starting at 8P ET, one week before they air on Discovery Channel.
Every spring, a fearless group ventures deep into the woods of Appalachia, defying the law, rivals and nature itself to keep the centuries-old tradition of craft whiskey alive. Stream new episodes every Tuesday at 8P ET, one week before they air on Discovery Channel.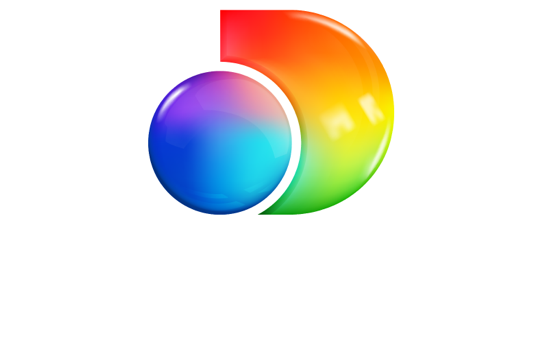 Your favorite shows, personalities, and exclusive originals, all in one place.
This season, three successful entrepreneurs are betting $1 million that they can go undercover in three different cities, start their own business with just $100 and top the million-dollar mark in just 90 days. New episodes every Friday
From the producers who brought you The Zoo comes an all-new series, The Zoo: San Diego, with an all-access look at the San Diego Zoo and Safari Park, voted #1 zoo in the world. New episodes every Saturday.
If you're a Planet Earth fan, then A PERFECT PLANET is right up your alley. From Sir David Attenborough and the award-winning team behind the original Planet Earth and The Hunt, this series shows how the forces of nature - think weather, ocean currents, solar energy, and volcanoes – drive, shape, and support Earth's great diversity of life. Cue the amazing animals who are perfectly adapted to whatever the environment throws at them.
We live in a world that sometimes we don't understand and the beauty of the natural world can leave us speechless. Narrated by David Schwimmer, MYSTERIOUS PLANET is an epic journey to the ends of the earth to unlock the greatest mysteries behind the world's most incredible species. You can binge watch all episodes now.
JUDI DENCH'S BORNEO ADVENTURE
Dame Judi Dench and conservationist David Mils are setting out on a trip of a lifetime to uncover the lush rainforests, magical wildlife, and spectacular coastlines of Malaysian Borneo in this two-part series that's available to binge watch now.
PRINCE WILLIAM: A PLANET FOR US ALL
Featuring exclusive footage spanning over two years, PRINCE WILLIAM: A PLANET FOR US ALL takes us on a journey around the world, highlighting various environmental conservation efforts in communities across Africa, Asia, and the United Kingdom.
Six hundred miles of the most dangerous waters on earth stand between one adventurer and his ultimate goal. Would you set out in a row boat headed for Antarctica?
Follow adventurer Colin O'Brady and his crew's attempt at the world's first completely human-powered ocean row across The Drake Passage, the most dangerous 600 miles of open ocean on Earth.
VACCINE: CONQUERING COVID
THE VACCINE: CONQUERING COVID details the heroic efforts of early trial volunteers like Jenn Haller, a Seattle resident who became the first person in the United States to receive the Moderna vaccine. The special goes behind the scenes of the race for a vaccine and features interviews with the world's leading scientists, including Dr. Anthony Fauci.
ATTACK OF THE MURDER HORNETS
With a deadly sting, Murder Hornets have found their way to the Pacific Northwest with a hunger for honeybees. In this program, horror movie producer Michael Paul Stephenson crafts the definitive documentary, equal parts horror and camp, following the wacky and motley cast of characters at the Department of Agriculture whose urgent mission is to find, trap and destroy these giant hornets before the slaughter season begins.
VALLEY OF THE KINGS: THE LOST TOMBS
In an all-new two-hour special, Discovery follows the biggest Egyptian excavation ever attempted, led by world-renowned Egyptologist Dr. Zahi Hawass in hopes to uncover new secrets from the ancient site. Dr. Hawass and his team believe this site holds lost evidence of the royal family of Tutankhamun, and will need all hands on deck to conduct this historical dig.
STILL FINDING BIGFOOT: THE SEARCH CONTINUES
After a three-year hiatus, the team from Finding Bigfoot is once again back together, this time to investigate a mountain of evidence coming out of one property in southeast Ohio. Hoping to double their chances, the team holds a COVID-safe town hall on the Ohio/West Virginia border, which brings even more hard evidence of bigfoots. However, it is an area just south of Charleston West Virginia that has the team really excited, after several recent reports emerge. To help find their hairy foe, they bring in some cutting-edge drone technology, in an effort to get proof of these creatures' existence.