Caves to Condors: Uncovering Pinnacles National Park
Photographer and conservationist Ian Shive explores one of the lesser known National Parks, Pinnacles National Park, finding rare wildlife and extraordinary landscapes along the way.
California has more national parks than any other state clocking in at a whopping nine! What's amazing is that after decades of photography in the parks, and a couple years of staying close to home because of the pandemic, you would think that I would've gotten to all of them many times. but the truth is that one has eluded me since it became a full national park in 2013, and that is Pinnacles National Park.
Nature in Focus | Uncovering Pinnacles National Park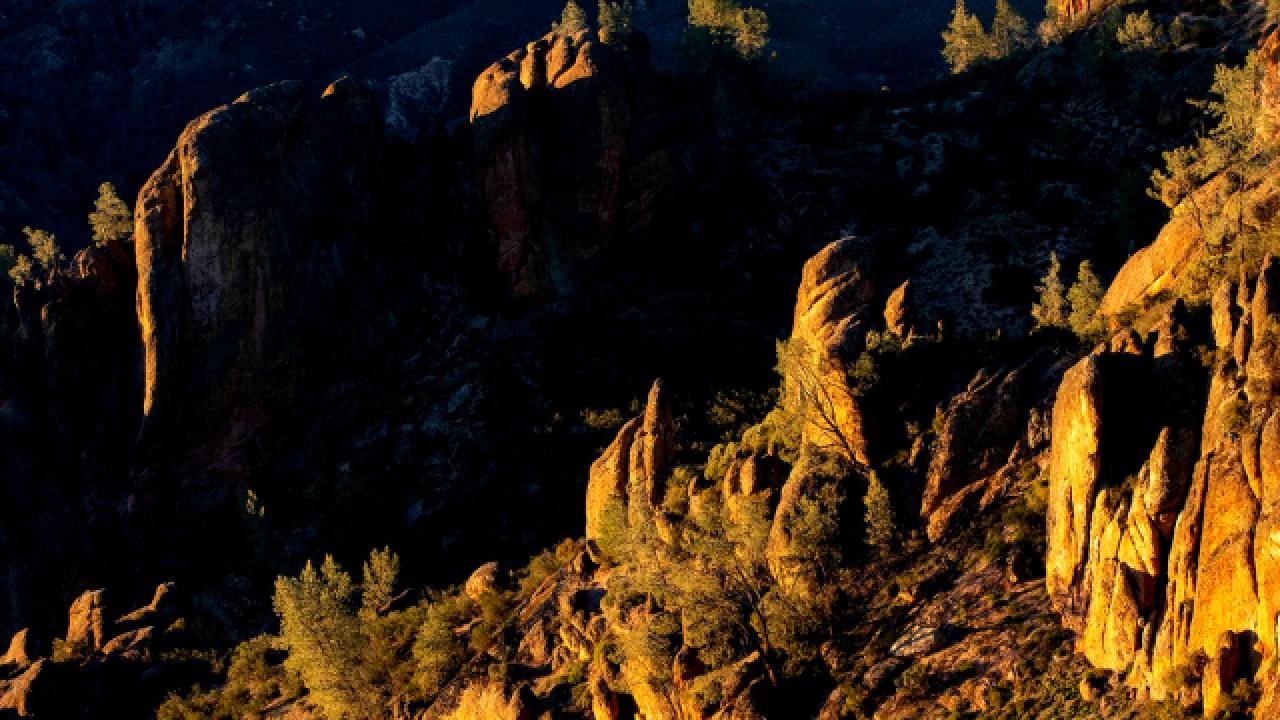 The park itself is a little bit hard to photograph. The subject matter really requires the right light and a dedication to getting far up into the mountains to make great compositions. Even though it's in California, it's also pretty far from any of the major cities and is relatively remotely located, sort of centrally, just in from the coast. It also has two sides/entrances to it; the west side and the east side, which are not connected by a road through the park itself. You actually have to leave the park and drive around approximately 60 miles to get to the other entrance. But for those who are adventurous, you absolutely can hike from one side to the other. Just be sure you have a plan to hike back up and over!
Photographer and conservationist Ian Shive explores one of the lesser-known National Parks, Pinnacles National Park, finding the unexpected and extraordinary along the way. See the unique scenery full of winding trails, towering rock formations, and one of the rarest species of bird.
I finally got my chance to photograph this park in March, and I loved all of it. I could clearly see why it was worthy of a National Park designation. But it wasn't just the big spires and the unusual rock formations that were formed millions of years ago by volcanic activity that make it special, but rather it was the opportunity to photograph one of the rarest birds in the world, the California condor. On a past episode of Nature in Focus, I had the opportunity to get very close to a California condor, in fact, it peed on me, but those condors were part of the recovery effort (and easy pickings to photograph). To now see them here in the wild, and get the chance to photograph them with only luck on my side, was a first for me. It also reinforced how important recovery programs are, and they in fact are working.
I hope you enjoy this very special episode of nature in focus, as I pretty much acted like a California condor, tucking myself into the rocks and getting very lucky to make some images that I will forever cherish. Thanks for watching these last three years!