But that was all it was – a story – until one woodcutter from Missouri claimed to have stumbled across a cave-like opening in the side of a hill, near Gads Hill, the location of the infamous train raid. The woodcutter crawled into the cave, which opened up into a small room, and there he discovered a large bundle of paper money, a muzzleloading rifle, and a treasure trove of old coins - that, reports alleged, amounted to more than $100,000.
Later, however, it transpired that he had only found a few coins and the old gun. But the rumor mill of stories about hidden gold had begun.
Jesse and his James Gang robbed a train that had stopped at Gads Hill, a feat that had never before been done. All five members escaped with $12,000 in cash, in a robbery that became one of the most infamous crimes committed by outlaws in the American Old West.
This is just one loot that treasure hunters believe was buried by the gang across the US, from Ohio to Utah, in order to fund a Confederate uprising after the Civil War. There have been countless "discoveries" since; including at Mystery Cave in Fillmore County, Minnesota, when one individual named Nels Isaacson claimed to have found three small gold bars.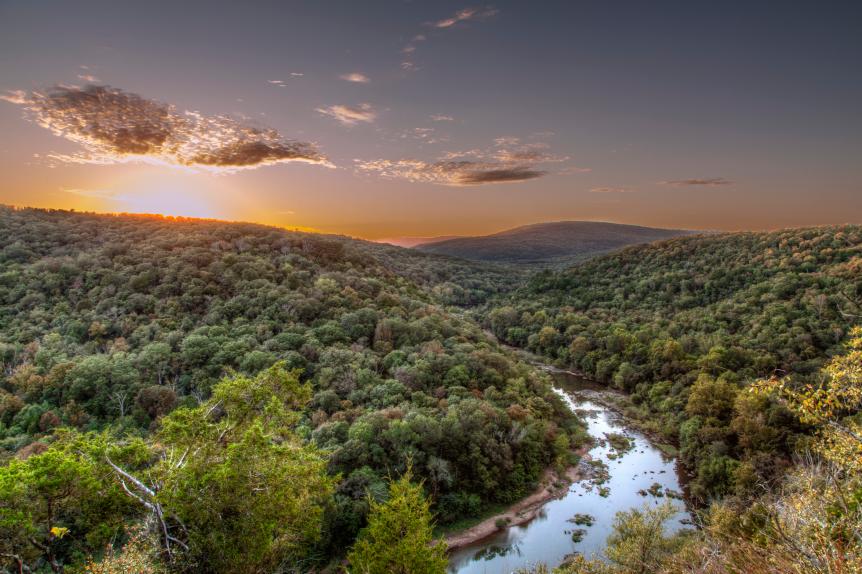 587712325
Rivers seldom move in a straight line, they meander, going this way then that, sort of like how I go about, Sometimes I don't have a clear destination in mind, I just travel in some general direction until I find IT. "I'll know it when I see it" seems to be the phrase that I use a lot. Thats why I like photography, it allows me to capture what I discover. When I dissever it. Whatever I discover. I like to explore, see things I never seen before. The St Francis Mountains in Southeast Missouri offers many of these places, such as this view of the St Francis River at Lee's Bluff in Madison County.
larrybraunphotography.com
"I think it's gold that the James gang had gotten from some previous robbery, and stashed here before they did the Northfield job," he told a local journal.
Another area that hunters flock to is Cement in southwest Oklahoma, nearby to where James' brother Frank lived for some years. A rock formation named Buzzard's Roost is the center of speculation, many are convinced it is the starting point to finding millions of dollars of treasure.
"It's what people truly believe happened, it's what their grandparents or great-grandparents told them," says Ginger Baker, member of the Cement Community Association, which also curates the Jesse James Visitor Center.
"There was a mule train coming through, some people say it was from Mexico, Jesse and his gang interrupted their travels and supposedly the bounty they were carrying is still buried or hidden somewhere here in the Cement area."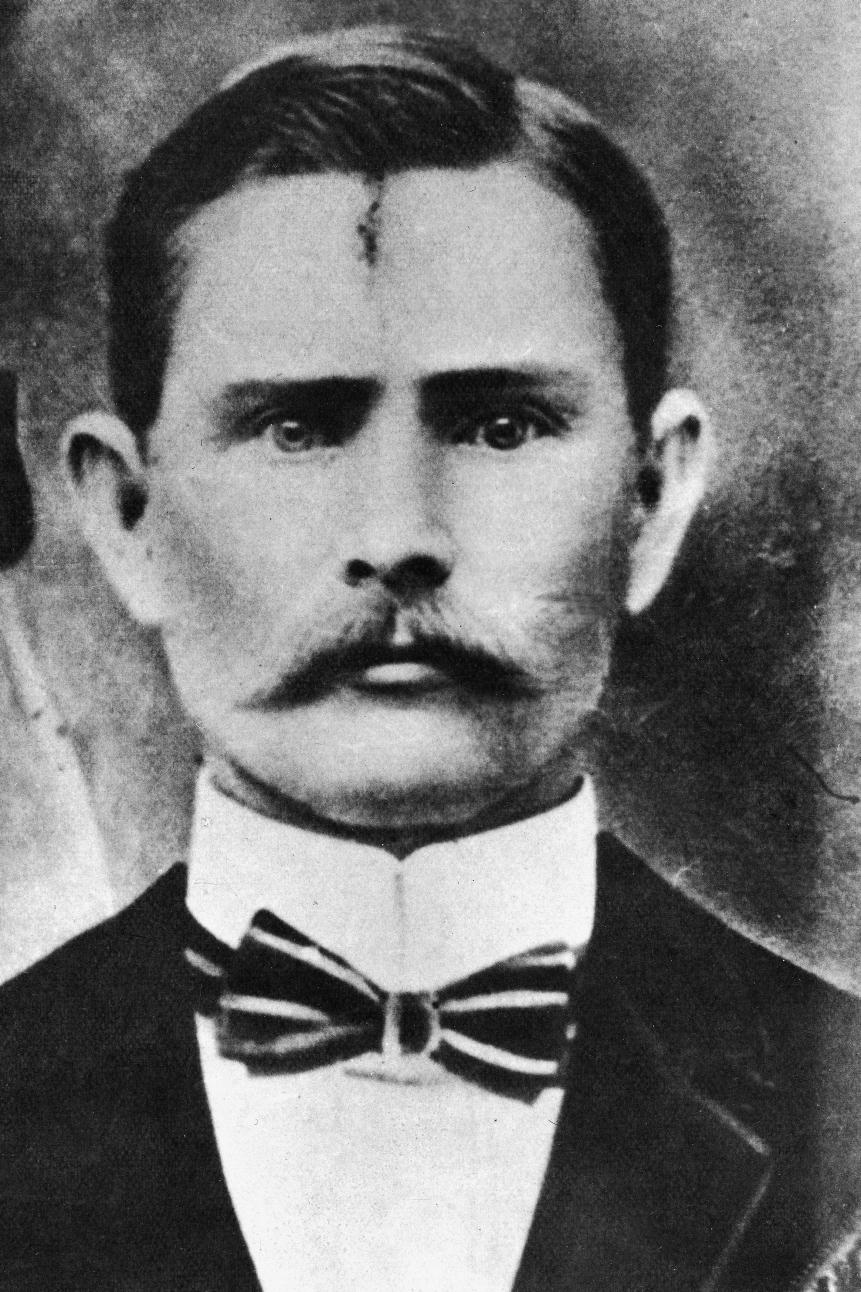 51405557
Portrait of American outlaw Jesse James (1847- 1882), late 1870s. He and his brother Frank led a gang of criminals who commited a string of murders and robberies across the Central States after the Civil War. Jesse was shot by Bob Ford, a member of his gang, shortly after Missouri Governor Thomas T. Crittenden issued a warrant for his and his brother's capture, dead or alive. (Photo by Kean Collection/Getty Images)
Keen-eyed explorers begin at the Buzzard's Roost and follow apparent carvings that lead toward where treasure may be buried. Previously, a kettle, buckles off a pack saddle, and half a pistol have been found, stoking the theory that there are more valuable discoveries to be made in the vicinity.
Other tales claim lost gold is buried deep in the Keechi Hills, in the Wichita Mountains of Oklahoma, stolen from a Mexican Government transport convoy shortly after the American Civil War.
Despite all the stories and rumors, and the countless treasure hunts that have been undertaken, no gold has actually ever been found. Regardless of whether it's out there or not, though, it certainly makes for a thrilling adventure.