Discovery and Science Channel audiences will be able to witness history when American astronauts launch from US soil for the first time in nine years in the live multiplatform event, SPACE LAUNCH LIVE: AMERICA RETURNS TO SPACE.
Premiering Wednesday, May 27 at 2P ET/11A PT, SPACE LAUNCH LIVE will cover the NASA launch of SpaceX's Crew Dragon capsule, which will carry veteran astronauts Bob Behnken and Doug Hurley to the International Space Station (ISS). The special will be hosted by Chris Jacobs and feature experts and celebrity guests, including former astronaut Mike Massimino; active astronaut Jessica Meir; NASA administrator Jim Bridenstine; and YouTube star (and former NASA engineer) Mark Rober. The special will also feature active astronaut and Behnken's wife K. Megan MacArthur, as well as former astronaut and Hurley's wife Karen Nyberg.
And did we mention you can catch a very special appearance by singer, global superstar, and self-professed extraterrestrial fan, Katy Perry?
To get excited for the launch, both Discovery and Science Channel will air NASA & SPACEX: JOURNEY TO THE FUTURE, a two-hour documentary featuring exclusive, behind the scenes access into the preparation for the May 27 launch. It will also offer a rare glimpse into launch control and first-hand accounts from those leading the mission, including SpaceX Founder and Chief Engineer Elon Musk.
NASA & SPACEX: JOURNEY TO THE FUTURE will premiere Monday, May 25 at 9P ET/PT on Science Channel, and rebroadcast on Tuesday, May 26, at 10P ET/PT on Discovery.
Audiences can watch the launch on TV or stream it live on Discovery GO. They can also participate in the event by joining the conversation on social media using the hashtag #SpaceLaunchLIVE.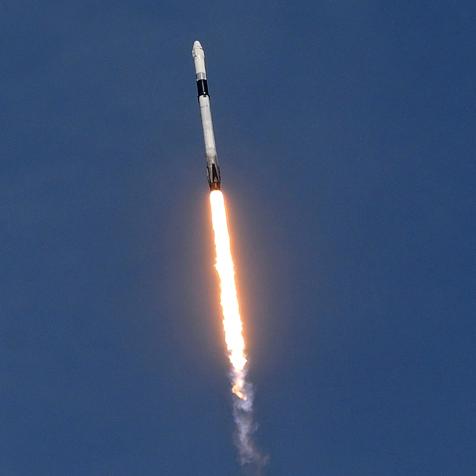 Save the date--On May 27th, if everything goes as planned, a rocket will launch from Kennedy Space Center in Cape Canaveral, Florida. Watch SPACE LAUNCH LIVE: AMERICA RETURNS TO SPACE on Discovery and Science Channel starting at 2P ET.