With two Street Outlaws: No Prep Kings trophies already sitting in the Lone Star state, Team Texas is feeling the target on their backs and forming a united front to take the win for a third time. Here's your guide to the drivers and cars representing the Team Texas alliance in this year's Street Outlaws: No Prep Kings championship.
Street Outlaws: No Prep Kings airs Monday nights at 9p on Discovery.
We're sorry, there seems to be an issue playing this video. Please refresh the page or try again in a moment. If you continue to have issues, please contact us here.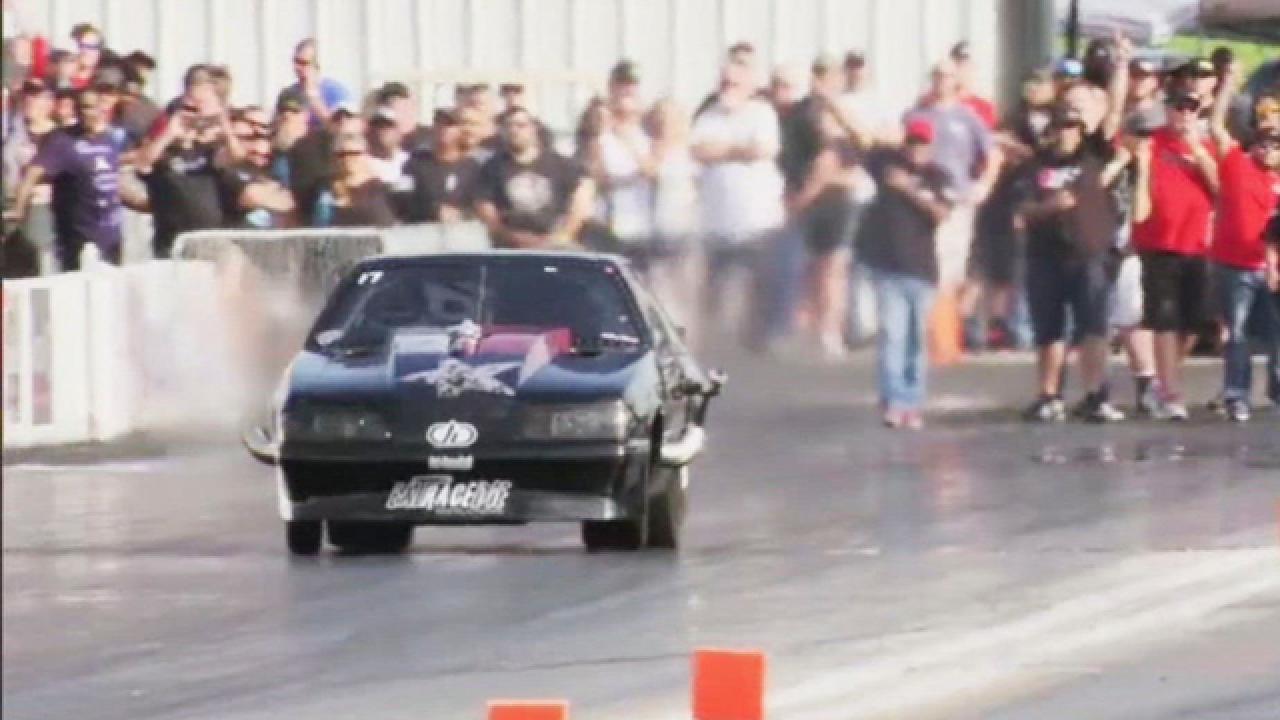 You might recognize Kayla Morton and her 2005 Ford Mustang from the OKC List, but she's moved down to Texas and her loyalties have realigned. She's driving the Hot Mess Express with a pro-charged big block Ford engine.
Boosted is pulling double-duty this year, assisting Chuck Seitsinger as race master and racing in his big tire Mustang. Boosted is a Texas native who moved to OKC to race on the Street Outlaws List, but last season he was kicked off for missing a few race nights.
Mike Murillo returns from San Antonio with "Lafawnduh," a 1993 Ford Mustang with a twin turbo big block under the hood. Murillo won last year's No Prep Kings championship for Texas, and he's got 3,000+HP that might claim it again.
Birdman won the first annual No Prep Kings championship for Texas. After an upsetting loss in the second year, he's back again with his flame-throwing 1999 Pontiac Firebird.
Cody Baker returns to shake up the competition in his 1969 Blown Chevrolet Camaro named "Shake N Bake".
"Barefoot" Ronnie Pace earned his nickname a decade ago when he attended a Street Outlaws race. Big Chief noticed his shoe-less feet, dubbed him Barefoot Ronnie, and the name just stuck. He's driving a 1967 nitrous-boosted Chevrolet Camaro.
Eric Bain built a badass 1972 Chevrolet Camaro that he claims is "the car to beat" this year.
Shawn Wilhoit is bringing out the completely rebuilt Mistress, a 1966 Chevy II Nova with a 481X engine and a massive turbo under the hood. The Mistress was re-wrapped with splashes of the American flag and an homage to America's heroes on the wing.
Amarillo Mike is out here for Team Texas with his 1979 Z28 Chevrolet Camaro called "Dragula". Dragula is sitting on a big block Chevy motor with nitrous boost.
Tune in every Monday at 9p on Discovery and Discovery GO for the Street Outlaws: No Prep Kings championship. Join the conversation on social by using the hashtag #NoPrepKings and follow Street Outlaws on Instagram, Twitter, and Facebook for updates.