Bindi and Chandler's Love Story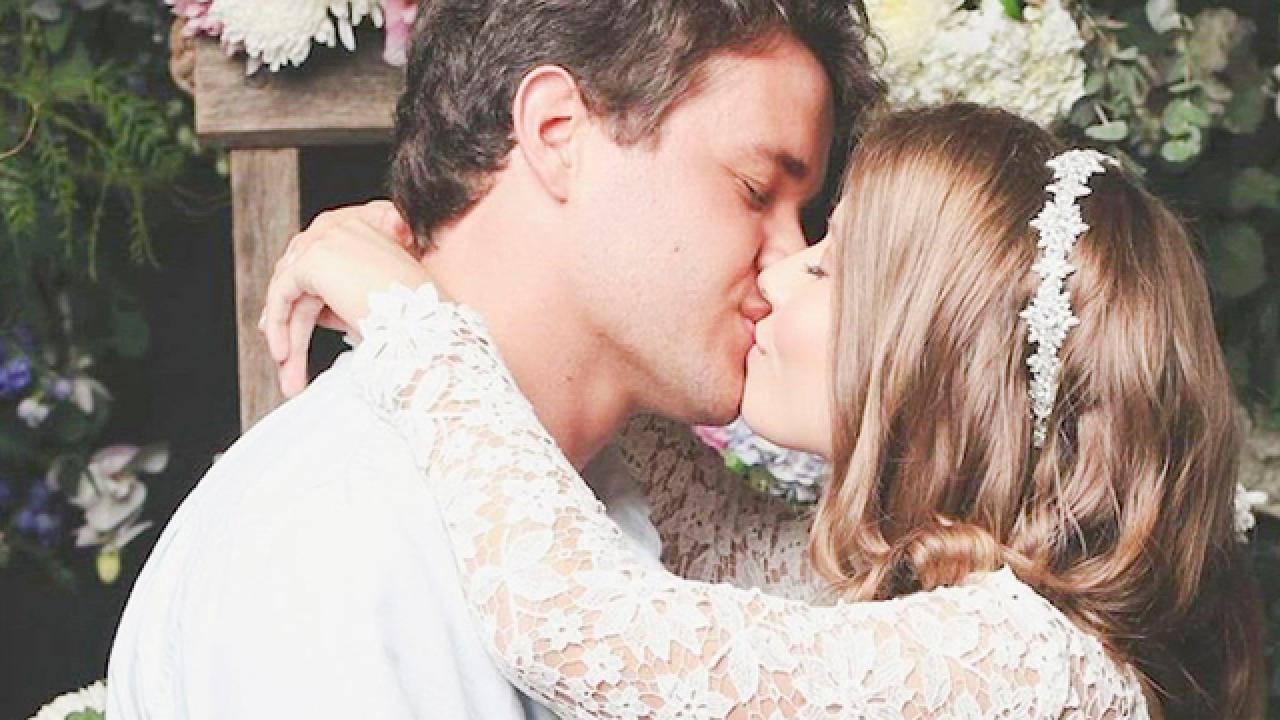 Bindi Irwin and fiancé Chandler Powell are married! The couple tied the knot Wednesday at the Australian Zoo and shared a sweet messasge to their fans following their "I Dos." You can watch above!
Although the day was filled with love, not all went according to plan. Bindi shared on her Instagram post that the family had to make the "difficult decision" to not have guests at their wedding due to the coronavirus.
Thankfully though, the couple was able to share the day with the Irwin family. "Mum helped me get ready, Robert walked me down the aisle, Chandler became my husband and together we lit a candle in Dad's memory. We shared tears and smiles and love. Thankfully, since we all live at Australia Zoo as a family, we could be there for each other."
What better way to congratulate the couple than to look back at their love story from the beginning!
Although the couple may be young, with Bindi age 21 and Chandler age 23, they've been together for almost 6 years now!
"Almost 6 years ago we met at Australia Zoo," Chandler, wrote in his Instagram caption about their engagement. "I immediately fell head over heels for her kind and thoughtful heart that radiates so much light."
The two lovebirds actually met at the zoo in 2003, when Chandler was visiting Australia as part of a national wakeboarding competition. Bindi, whose life with her family at the zoo is documented on Crikey! It's the Irwins, just so happened to be giving the tour he was on.
Although the two hit it off right away, the ever-respectful Chandler actually asked mom Terri if he could keep in contact with Bindi!
Chandler of course had to return to his home in Florida while Bindi stayed in Australia. They found time to be together when Bindi travelled to Florida for Chandler's prom and Chandler visited her in LA for Dancing with the Stars! His support meant everything to her, as Bindi thanked her beau for "helping me to ice my foot when it hurts, making me tea and hugging me when I'm tired."
Chandler also visited Bindi at the zoo, with protective brother Robert testing Chandler everynow and then to see if he had what it took to live the Irwin lifestyle.
One of the first times Chandler came to the zoo I wanted to kind of test him," Robert revealed to People. "Just to see what would happen. So we had him feeding alligators and he did awesome. I'm very impressed. He's great with wildlife so I approve."
In a sweet connection, the proposal happened at the zoo -- the same place Bindi's dad Steve Irwin proposed to mom Terri.
Amongst all the wedding planning and of course working at the zoo, the two animal lovers adopted a puppy! The sweet Cavalier King Charles Spaniel named Piggy is the perfect addition to their family.