Take a Bite Out of July on discovery+
Get Ready for SHARK WEEK and stream some brand-new shark specials 10 days early exclusively on discovery+.
SHARK CULL
MEGA PREDATORS OF OZ
RETURN TO SHARK VORTEX
RETURN TO HEADSTONE HELL
With cult classics like The Sharknado series, SHARK WEEK has its first ever film festival exclusively on discovery+. Additional movies include MEGASHARK VS OCTOPUS, MEGA SHARK VS. MECHA SHARK, 2-HEAD SHARK ATTACK, AND 3-HEADED SHARK ATTACK, FRENZY, and more.
Learn more about Shark Week 2021 HERE.
Stream Shark Week on discovery+
SHARK WEEK is truly the best thing about summer. And this July, you can see more hours of shark programming than ever before! Don't miss celebrities including William Shatner, Tiffany Haddish, Brad Paisley, the cast of Jackass, and many others who will be diving into the water for extraordinary shark adventures. Plus, working with nearly two dozen of the world's most respected marine biologists and science institutions, SHARK WEEK will once again deliver incredible brand-new, innovative shark research and compelling insight on some of the most remarkable shark species in the world. Here is your SHARK WEEK guide of what to watch and when on Discovery and discovery+.
An event like no other, Michelle Rodriguez brings the ultimate driving fantasy to life in GETAWAY DRIVER. This 8-episode competition series features 24 elite drivers, from drift champions to street racers to hotshot YouTubers, who compete to prove they have the skill behind the wheel and the mental toughness to outrun and out-drive the competition in a massive, nearly 60-acre compound filled with obstacles. Part Baby Driver, part Grand Theft Auto, the Getaway Drivers will put it all on the line–sacrificing their own cars for the opportunity to be the wheelman in a real-life car chase. The rules are simple... evade the pursuers and escape the compound to score some cold, hard cash. These drivers already have the loot– but can they get away to keep it?
Journey back to the vast, nearly untouched plains of Tanzania, revisiting some of our favorite faces and meeting new ones along the way in SERENGETI II. The ground-breaking series highlights the majestic animals who call the Serengeti their home and their day-to-day lives living together.
Street Outlaws is traveling to the toughest, meanest and wildest streets in the South, as it heads to Memphis to spotlight JJ Da Boss and his team of family and friends who have been racing together for decades.
After Josh Gates investigates the mysteries of the world, he sits down with his crew and specialists to discuss his greatest discoveries and most surprising revelations, as well as share funny behind-the-scenes moments and never-before-seen footage.
STREET OUTLAWS: AMERICA'S LIST
Racers from OKC, Memphis, Texas, NOLA, Detroit, Cali and everywhere in between are ranked on one single list of the best street racers in the nation as they compete weekly for the coveted top spot.
Crab fishermen risk their lives as they battle Arctic weather, brutal waves and a ticking clock for big money in this modern-day gold rush on the Bering Sea.
DEADLIEST CATCH: BLOODLINE
Fueled by the chance discovery of Phil Harris' old Hawaiian charts, Josh Harris is on a mission to find out about his father's secret dream by using the maps to pick up where he left off and follow in his dad's footsteps fishing in Hawaii.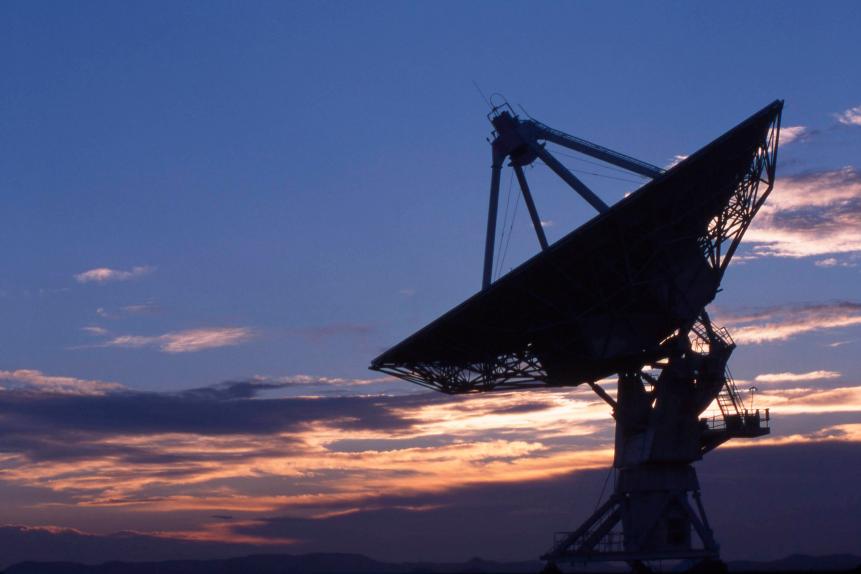 976208308
The VLA (Very Large Array Observatorium) in one of New Mexico's observatory where scientists are seeking extraterrestrial life in the universe with the help of radio waves, Magdalena Ridge Observatory, Socorro county, central New Mexico. (Photo by plus49/Construction Photography/Avalon/Getty Images)
Construction Photography/Avalon
How was it built and how does it actually work? With a cast of experts and eye-popping CGI, we're looking under the celestial hood to tell the greatest story of all -- the story of where we and everything else came from.
GOLD RUSH DAVE TURIN'S LOST MINE
Dave Turin is on a mission to find gold in a long-abandoned mine and turn a profit for the families.
In Nome, Alaska, the gold rush is on. Driven by gold fever and sometimes desperate need, miners pilot their ragtag dredges and dive with hoses to suck up gold from the bottom of the frigid, unpredictable Bering Sea.