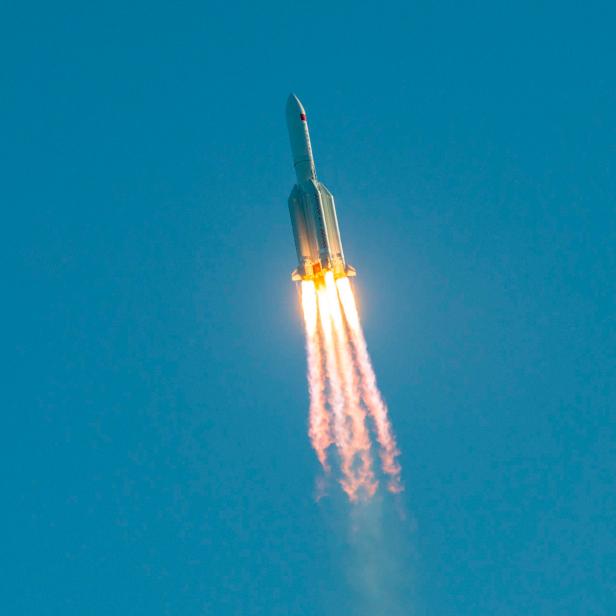 1211854948
A Long March 5B rocket lifts off from the the Wenchang launch site on China's southern Hainan island on May 5, 2020. - Chinese state media reported the "successful" launch of a new rocket on May 5, a major test of its ambitions to operate a permanent space station and send astronauts to the Moon. (Photo by STR / AFP) / China OUT (Photo by STR/AFP via Getty Images)
Chinese Space Debris is Heading for a Crash Landing on Earth
Debris from a Chinese rocket is expected to fall into Earth in an uncontrollable re-entry this weekend. Although the probability of the debris landing in a populated area is low, questions are now being raised about the responsibility of different countries to correctly dispose of their space junk.
Remnants of the massive Chinese rocket debris reentered Earth's atmosphere over the Indian Ocean at roughly 12:45 p.m. ET Saturday, June 30, 2022 according to US Space Command.
While the China Manned Space Agency agency reported that most of the remnants burned up during reentry over the Sulu Sea, between the island of Borneo and the Philippines, further investigation is needed to determine if any pieces did make landfall.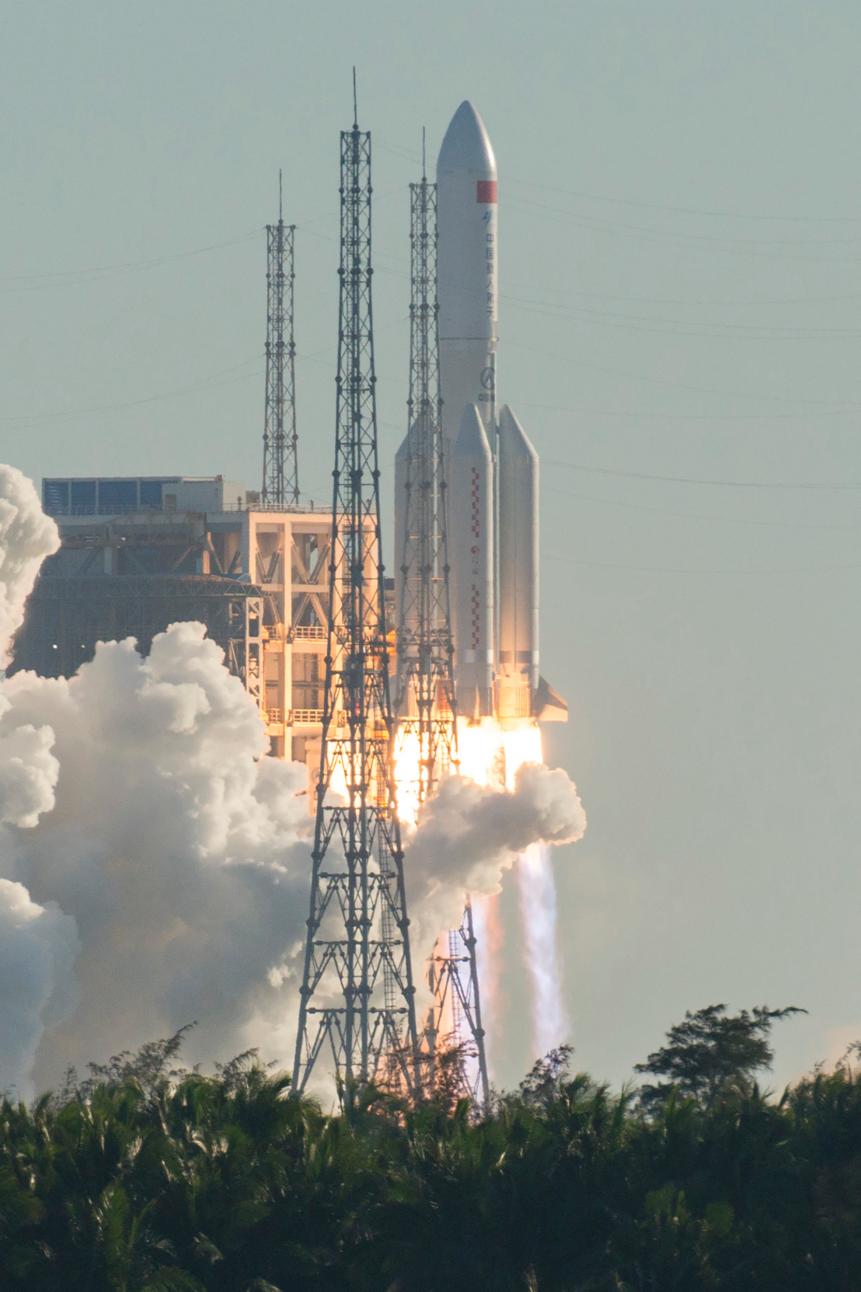 1211853796
A Long March 5B rocket lifts off from the Wenchang launch site on China's southern Hainan island on May 5, 2020. - Chinese state media reported the "successful" launch of a new rocket on May 5, a major test of its ambitions to operate a permanent space station and send astronauts to the Moon. (Photo by STR / AFP) / China OUT (Photo by STR/AFP via Getty Images)
On Sunday, a Long March 5 rocket carrying a lab module to the Tiangong space station was successfully launched. The Chinese government announced this past week that the rocket's re-entry was unlikely to pose a risk to people on the ground because of predictions of the rocket landing in the sea.
Dive Deeper into Space Debris
However, recent rockets launched to China's unfinished space station, lack the capability for controlled re-entry into Earth's atmosphere. The empty spacecraft is in an orbit around our planet where it is moving towards an uncontrollable re-entry.
In May of 2021, NASA released statements calling for the Chinese space agency to design their rockets in a way that would allow the disintegration of the spacecraft into smaller pieces upon re-entry. This practice is an international norm and NASA's statement called out the Chinese space agency as well as other "spacefaring nations" to take responsibility for their debris to ensure the long-term safety and sustainability of Earth.
Although it is too early to predict the debris' landing, many have made early predictions that the 25-tonne chunk will land in an area spanning the US, Africa, Australia, Brazil, India, and Southeast Asia.
The same Long March 5 spacecraft has launched twice, once in May of 2020 and then in May of 2021, loaded with different pieces of the Tiangong station. During both of the rocket's flights, debris fell back on Earth, in the Ivory Coast and the Indian Ocean. Although these crashes did not cause injury, these incidents prompted criticism from an array of space agencies. When looking at space travel as a whole, it's important to note that China's space agency isn't the only one responsible for space debris. This space junk from old space missions is now forming a cloud with up to 750,000 pieces of debris circling Earth. The responsibility of space clean-up falls on all international space agencies to help prevent a cataphoric environmental crisis in outer space.