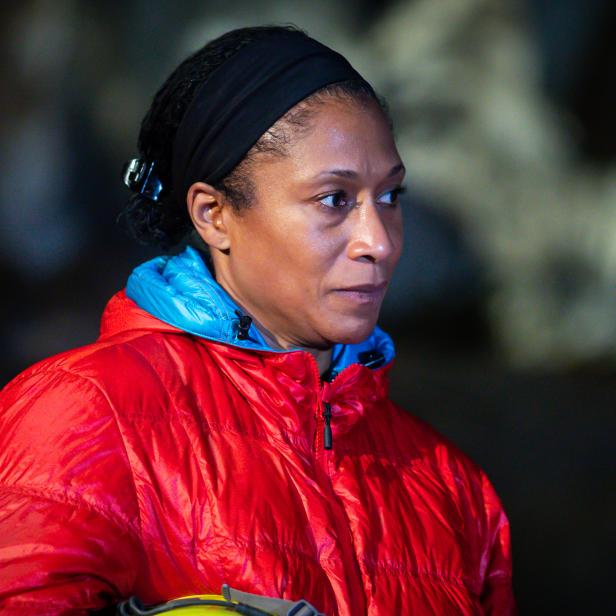 1171504229
American NASA Astronaut Jeanette J. Epps attends a meeting with journalists at the end of a six-days training organised by the European Space Agency's (ESA) CAVES program in the Divaska cave, southern Slovenia, on September 26, 2019. - In Slovenia's dramatically beautiful Karst region, six astronauts have been put through their paces for futre missions in deep underground in the area's network of cold, dark and muddy caves. They emerged blinking into the light after swapping their space suits for caving gear and spending six full days underground in the Unesco-listed Skocjan cave system. (Photo by Anze Malovrh / AFP) (Photo credit should read ANZE MALOVRH/AFP via Getty Images)
NASA Astronaut Jeanette Epps Will Make History with Her Next Mission
It was announced this week that Astronaut Jeanette Epps will be added to NASA's Boeing Starliner-1 mission to the international Space Station. She will be the first Black astronaut to live on the ISS.
In an announcement on Thursday, August 27, NASA Administrator Jim Bridenstine assigned Jeanette Epps to an extended stay at the International Space Station (ISS) in 2021. She will be joining two other experienced astronauts, Sunita Williams and John Cassada as part of the ongoing NASA Commercial Crew Program.
This unprecedented assignment is special on many levels. It will be the first crewed flight of the Boeing Starliner-1 to the ISS, as well as the first time a Black astronaut has lived and worked on the ISS for a longer mission.
Epps has an impressive resume which includes a doctorate in aerospace engineering and time working as an engineer at the CIA. As a member of the 2009 NASA astronaut class, this will be Epps' first mission to space.
Discovery congratulates Astronaut Epps and we look forward to following her journey to the ISS.