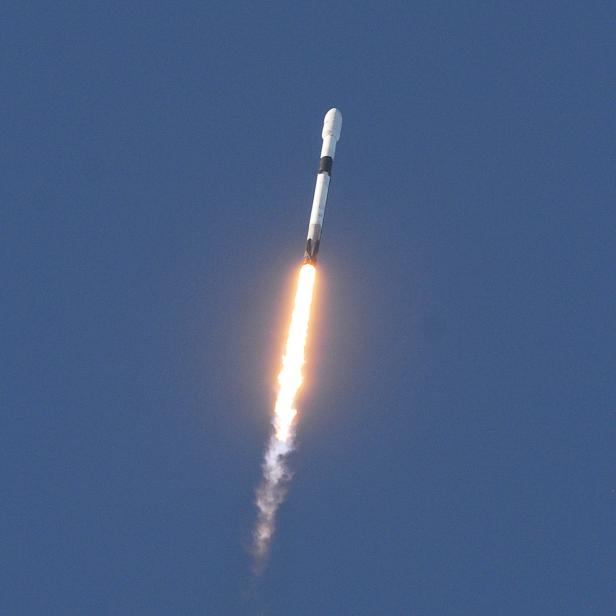 1227714723
CAPE CANAVERAL, FLORIDA, UNITED STATES - 2020/07/20: A SpaceX Falcon 9 rocket carrying South Korea's ANASIS-II military communications satellite launched from pad 40 at Cape Canaveral Air Force Station. Built in France by Airbus, this is South Korea's first military satellite. (Photo by Paul Hennessy/SOPA Images/LightRocket via Getty Images)
South Korea Joins Space Race by Sending its First Spacecraft to the Moon
South Korea is launching its first lunar probe to the moon on August 4th. The Korea Pathfinder Lunar Orbiter (KPLO) or Danuri, developed by the Korea Aerospace Research Institute (KARI) is being launched to study moon carters, magnetic fields, and surface weathering.
The Korea Pathfinder Lunar Orbiter, nicknamed Danuri meaning 'enjoy the moon,' is scheduled to launch Thursday from Cape Canaveral, on top of a SpaceX Falcon rocket 9. The original launch was set for August 2nd but was delayed by Space X technicians and engineers who needed additional time to prepare the Falcon 9 rocket.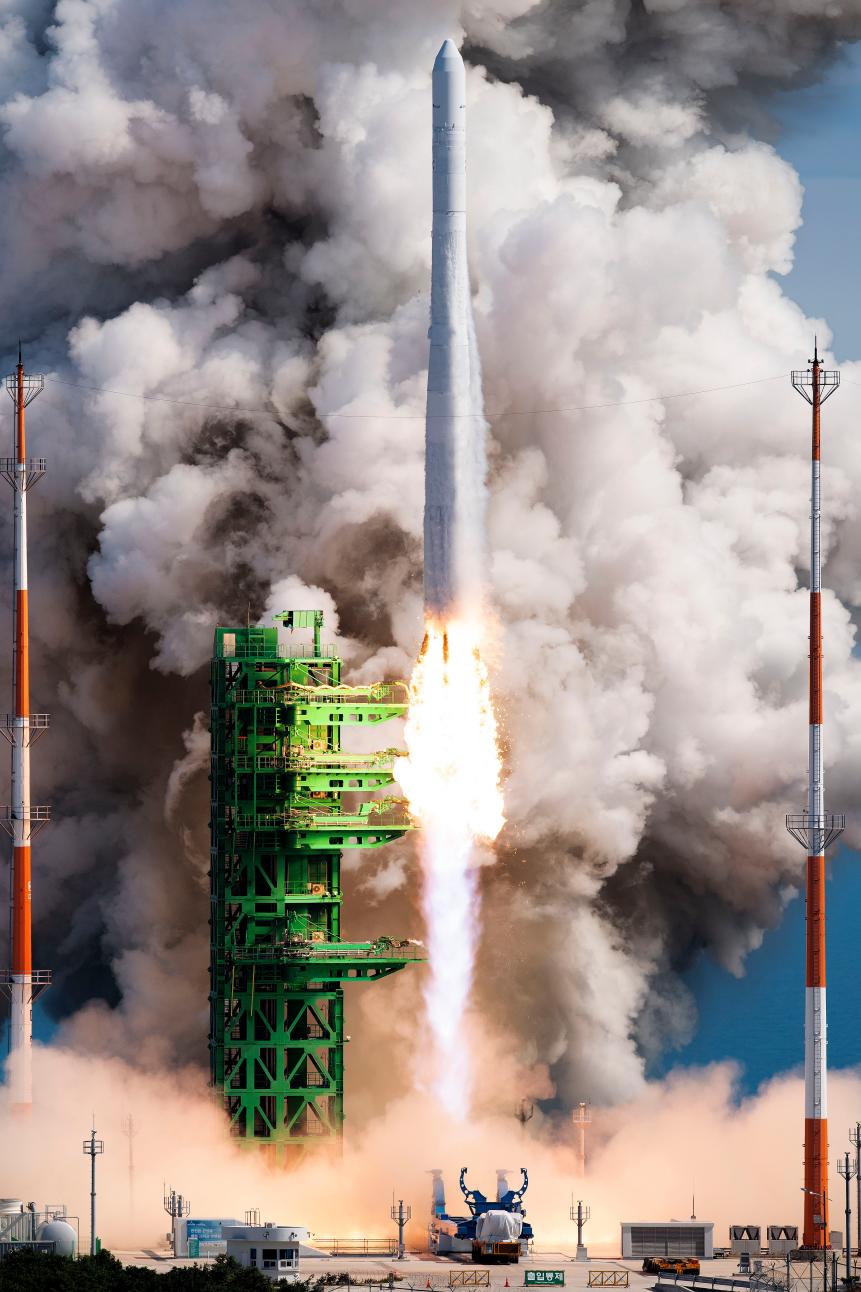 1404181410
GOHEUNG-GUN, SOUTH KOREA - JUNE 21: In this handout image provided by Korea Aerospace Research Institute, a space rocket Nuri (KSLV-Ⅱ) taking off from its launch pad at the Naro Space Center on June 21, 2022 in UGoheung-gun, South Korea. South Korea on Tuesday successfully launched its homegrown space rocket Nuri (KSLV-Ⅱ) in the second attempt to put satellites into orbit, reaching a major milestone in the country's space program. (Photo by Korea Aerospace Research Institute via Getty Images)
The South Korean spacecraft took over 6 years to build and cost around USD 180 million (237 billion won). Danuri's mission includes taking measurements of the Moon's magnetic field, testing wireless internet from Earth to space, and looking for hidden sources of water and ice. The spacecraft also aims to stream the first K-pop song in outer space. The iconic K-Pop song, 'Dynamite' by BTS is set to be played on this mission, connecting the advances of KARI space science to South Korean pop culture.
Danuri also carries groundbreaking technology like PolCam and ShadowCam. Polcam will map the texture of the Moon's surface using polarized light for the first time. True to its name, ShadowCam will take images of permanently shadowed regions of the Moon that we have not been able to see in detail from Earth.
The 1,497-pound KPLO will enter an orbit at around 100 kilometers (63 miles) above the moon's surface. The KPLO will reach its moon orbit by around mid-December and will remain in orbit for around a year. The KARI team may lengthen the mission and orbit it to higher heights for more years.
KARI scientists have hope that the Danuri spacecraft will start the foundation for more successful space missions. By 2030, South Korea plans to land on the moon and hopes this space launch will bring them one step closer to completing their mission.