Diesel Brothers: Road To The Live Jump
Follow Heavy D's journey to set a world record Monster Truck jump.
Formulating the Stunt 01:34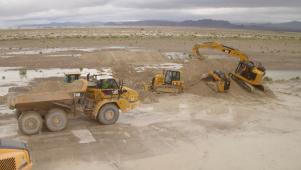 Now Playing
Diesel Brothers Ramp Build Timelapse
Watch Diesel Brothers built a ramp.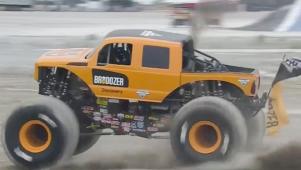 Now Playing
On Memorial Day, Monday, May 27 of 2019, Heavy D of the Diesel Brothers successfully landed a record-setting jump over a flying airplane in the Monster Jam BroDozer truck at Wendover Airfield. An audience of military members and their families looked onward in awe, ready for some gear-grinding excitement. The epic stunt took months to make throughout season two of Diesel Brothers. Fans finally got to see the mind-blowing jump as part of the live season finale, DIESEL BROTHERS: MONSTER JUMP LIVE.