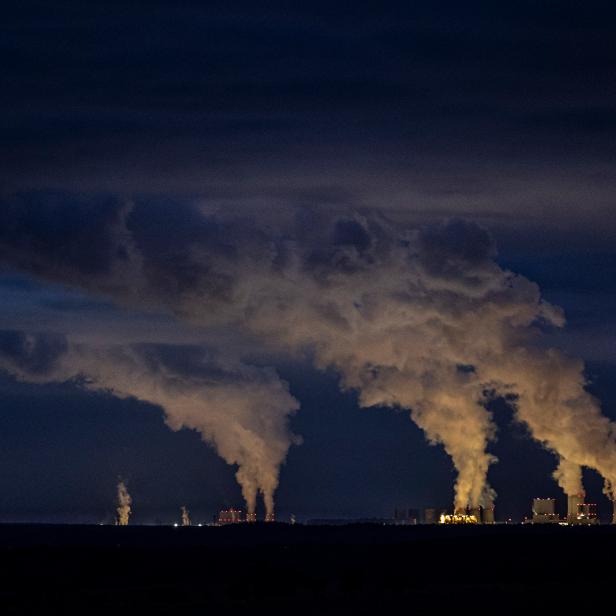 1229160351
TORGA, GERMANY - OCTOBER 17: The coal-fired power stations of Boxberg (R) and Schwarze Pumpe (L) are pictured on October 17, 2020 in Torga, Germany. The Boxberg and Schwarze Pumpe power plants are going to be powered off in 2038 as part of the german coal phase-out. The region Lusatia in the east of Germany and its economic infrastructure is heavily dependent on the coal-fired power plants in Jaenschwalde, Schwarze Pumpe and Boxberg. (Photo by Florian Gaertner/Photothek via Getty Images)
Earth Observation: Tackling the Climate Crisis through Data
Earth observation data is one of the best ways to study and reverse climate change.
Scientists working on the Integrated Carbon Observation Systems (ICOS) network are gathering real-time information from 130 stations, measuring heat-trapping greenhouse gas emissions in some of Europe's most remote locations–from mountain peaks to lowland wetlands.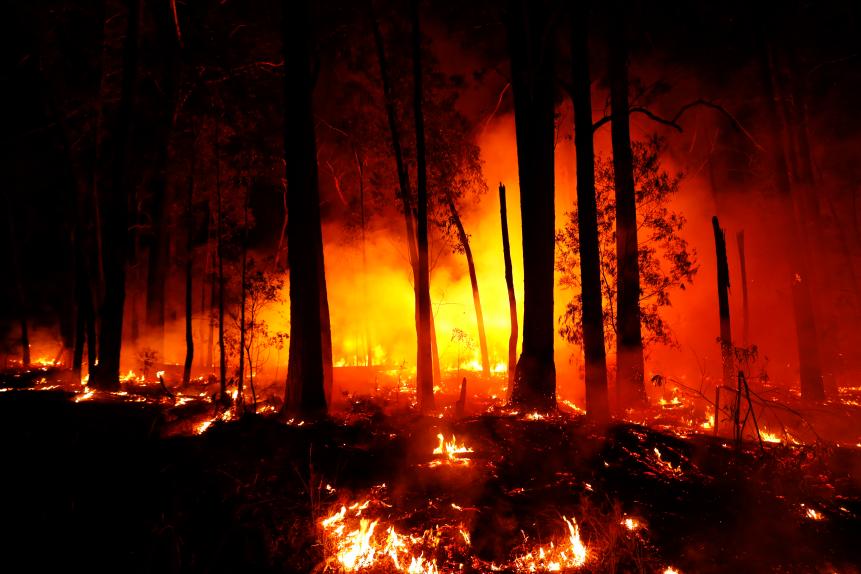 1197103171
MALLACOOTA, AUSTRALIA - JANUARY 02: Bushfires are seen between the towns of Orbost and Lakes Entrance in east Gippsland on January 02, 2020 in Australia. The HMAS Choules docked outside of Mallacoota this morning to evacuate thousands of people stranded in the remote coastal town following fires across East Gippsland which have killed one person and destroyed dozens of properties. (Photo by Darrian Traynor/Getty Images)
Gathering uniform data from different nations and varied environments is speeding up understanding of carbon emissions. This is a time when climate scientists urgently need governments and the most polluting industries to act. US average temperatures alone have risen by between 1.3 F and 1.9 F since records began in 1895, and most rapidly since 1970.
Data gathered by satellite, weather balloon, and surface stations globally show that temperatures are on the rise from the weather-forming troposphere (five to ten miles above ground) to the land and oceans. Arctic sea ice is at its lowest in September, but in 2020 it covered around half the area it did in the 1980s.
Cold Places are Under Siege
Generally, the colder places and times of day or year are heating fastest. In February a team of Brazilian scientists marked a record temperature of 69.8 F (20.75 C) at Seymour Island Antarctic research station. Even if temperature rises are kept to the 3.6 F (2.0 C) set out in the United Nations (UN) Paris Agreement, melt water from a destabilized Antarctic ice sheet could still raise sea levels by more than eight feet (2.5 metres).
ICOS is upping the speed of data reporting to governments, but policy makers are acting too slowly on emissions reduction, says its director general Werner Kutsch. "If we want to hit the Paris Agreement targets of staying under a 2 C temperature increase, we need to act much faster."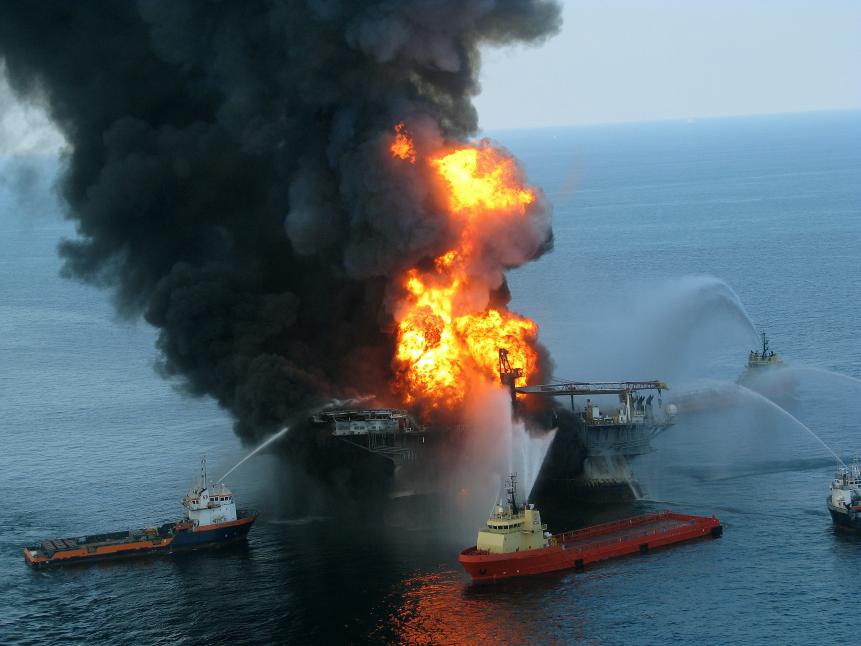 98736486
GULF OF MEXICO - APRIL 21: In this handout image provided be the U.S. Coast Guard, fire boat response crews battle the blazing remnants of the off shore oil rig Deepwater Horizon in the Gulf of Mexico on April 21, 2010 near New Orleans, Louisiana. An estimated leak of 1,000 barrels of oil a day are still leaking into the gulf. Multiple Coast Guard helicopters, planes and cutters responded to rescue the Deepwater Horizon's 126 person crew. (Photo by U.S. Coast Guard via Getty Images)
Evidence shows that coal, oil and gas companies are among the worst greenhouse gas producers. Just 90 companies worldwide have generated nearly two-thirds of all man-made emissions, and around half of that (more than 450 billion metric tons) since 1986.
Leaked documents show that Exxon, one of the world's largest oil producers, plans to boost emissions more than 17 per cent by 2025 instead of scaling back. The UN's Intergovernmental Panel on Climate Change (IPCC) special report issued in 2018 says emissions need to fall by around 45 per cent from 2010 levels by 2030, requiring rapid changes to energy, industry, land use, cities, buildings and transport.
To hit these sustainable development goals, the UN uses big data analysis. One partnership with satellite company Planet uses high-resolution satellite imagery to work out the impact of human activity. By measuring developments such as housing, roads or factories and inputs like crop yield or environmental degradation from space, the UN hopes to create a living roadmap to achieve its 2030 targets.
City planners can take advantage of tools such as Google's Environmental Insights Explorer to model and tackle emissions in urban environments. Google Street View mapping cars have also been equipped with high-grade instruments to record pollution levels every few seconds. The data gathered will help scientists to create air quality models for healthier cities.
During the coronavirus pandemic emissions have reduced dramatically as businesses slowed or stopped production, transport dwindled and people worked from home. This coupled with the springtime decrease as plants photosynthesized carbon dioxide from the atmosphere, makes it difficult to know exactly how much positive impact the pandemic has had on the environment.
ICOS is gathering the data for analysis and should have an accurate answer in a few months. The question now is whether the scientific advice followed and behavioral changes made during the pandemic will be carried over into the fight against climate change.