Score the latest news and updates in the world of sharks.
Shark News | The Great Whites Of Seal Island Are Moving Out 01:41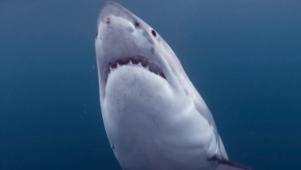 Now Playing
New Great White Hunting Tactics 01:32
A lot of scientists used to believe that great white sharks just did a breaching method, which works effectively in South Africa, but not in Guadalupe Island. Guadalupe has clear water, and so they've actually developed different hunting tactics to be able to catch their main items of prey which are seals and sea lions.