Latest COVID-19 Ruling is Terrible News for the Planet
Companies do not need to meet environmental standards during the coronavirus epidemic, the Environmental Protection Agency has said, in a move that could have deadly impacts on the planet.
The temporary policy has no end date, and allows any industry to pollute the water, land, or air of the US, as long as they can prove these failures are due to the coronavirus. The EPA has said it does not expect compliance with the routine monitoring and reporting of pollution – nor will it penalize those who break the usual rules.
Andrew Wheeler, administrator of the EPA, said that coronavirus had made it difficult for businesses to protect workers and the public while adhering to clean air and water rules.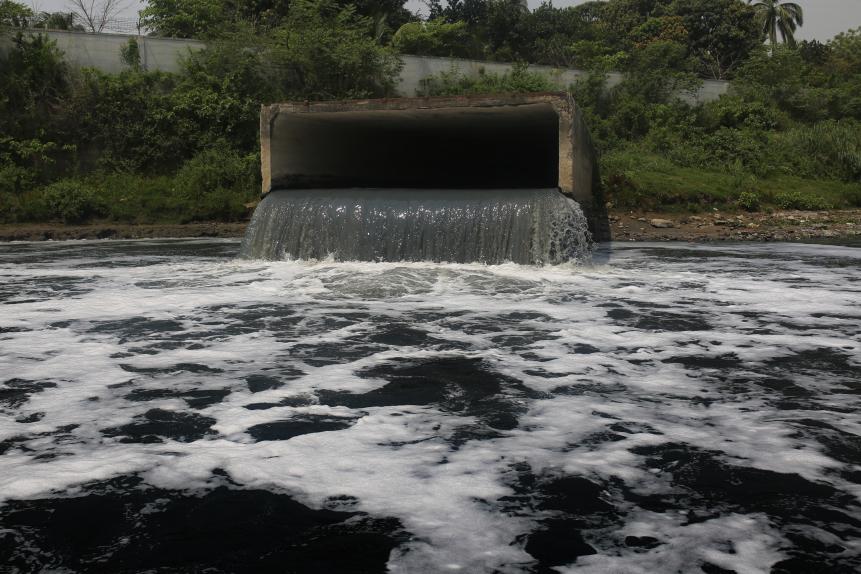 1139654027
Polluted Shitalakshya River in Dhaka, Bangladesh. Shitalakshya River is the most polluted river in the country due to extensive dumping of industrial and human waste. The country saw many deaths due to environmental pollution and making it one of the worst affected countries in the world.
"This temporary policy is designed to provide enforcement discretion under the current, extraordinary conditions, while ensuring facility operations continue to protect human health and the environment," Wheeler told High Country News.
The EPA said the waiver was designed to help industries that might have trouble meeting regulations during the COVID-19 pandemic, due to restrictions on travel, as well as social distancing measures.
The memorandum was sent out to government and private sector partners by Susan Parker Bodine, an official in the EPA's Office of Enforcement and Compliance Assurance.
"We are cognizant of potential worker shortages due to the COVID-19 pandemic as well as the travel and social distancing restrictions," Bodine said. "The consequences of the pandemic may affect facility operations and the availability of key staff and contractors and the ability of laboratories to timely analyze samples and provide results
"As a result," she continued, "there may be constraints on the ability of a facility or laboratory to carry out certain activities required by our federal environmental permits, regulations, and statutes."
The move has received staunch criticism, from local officials and former EPA staff.
"It is essentially a nationwide waiver of environmental rules for the indefinite future," Cynthia Giles, the EPA's former office of enforcement head, told The Hill. "It tells companies across the country that they will not face enforcement even if they emit unlawful air and water pollution in violation of environmental laws, so long as they claim that those failures are in some way 'caused' by the virus pandemic. And it allows them an out on monitoring too, so we may never know how bad the violating pollution was."