A dark cloud fell over the sports world following the deaths of basketball legend Kobe Bryant and his 13-year-old daughter Gianna in a helicopter crash Sunday morning.
Tributes have poured in across social media honoring father and daughter, many of which reference Black Mamba, Bryant's beloved nickname.
Most of the world know the Black Mamba from Bryant or even the Kill Bill film series, but how many people know the original Black Mamba?
The black mamba is considered one of the world's deadliest snakes, possessing venom that will kill prey in minutes. The snake's long and sleek body also gives it an agility that is nearly unmatched. Reaching up to 14 feet in length, the black mamba is the longest venomous snake in Africa, according to the Indianapolis Zoo. It can also slither at speeds up to 12 miles per hour, making it the fastest snake on Earth.
Learn More About the Black Mamba
Those physical characteristics helped inspire Bryant's game, according to ESPN. "The mamba can strike with 99% accuracy at maximum speed, in rapid succession," he said. "That's the kind of basketball precision I want to have."
The same inspiration transcended beyond Bryant's physical game. "Mamba mentality – it's a way of life," he said. "It's not an attitude per say. It's a way to live, which is trying to get better every day."
The black mamba isn't the only animal Bryant was inspired by. He credited watching cheetahs on Discovery Channel for helping to improve his fadeaway jump shot!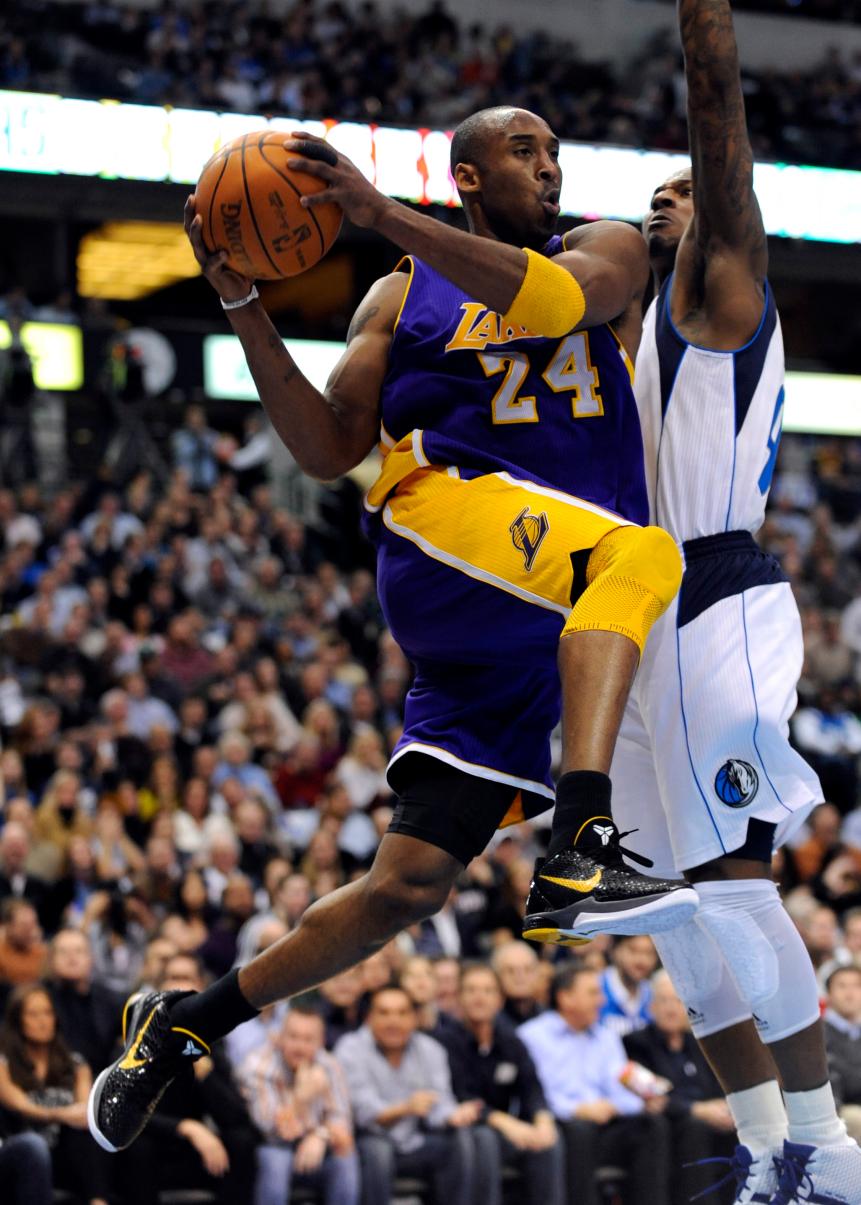 577982880
January 19, 2011: Los Angeles Lakers shooting guard Kobe Bryant #24 finished with 21 points in an NBA game between the Los Angeles Lakers and the Dallas Mavericks at the American Airlines Center in Dallas, TX Dallas defeated Los Angeles 109-100 (Photo by Albert Pena/Icon SMI/Corbis/Icon Sportswire via Getty Images)
Bryant gave himself the nickname more than 10 years ago during a difficult stage in his life, as he revealed in the 2015 documentary, Muse.
"It felt like there were so many things coming at once. It was just becoming very, very confusing," Bryant said. "I had to organize things, so I created the Black Mamba."
From that point on, the Black Mamba moniker became instrumental in Bryant's brand both on and off the court. He helped launched the Mamba League youth basketball league and the Mamba Sports Academy to nurture young athletic talent, according to CNN.
Rest in Peace, Black Mamba. The legend continues…