Step 2: Let the milk sit until cream forms on top. (Remove the cream for butter making.) The remaining milk will be used to make cheese in this recipe.
Step 3: Soft boil the milk at 180 degrees until it gently curdles.
Step 4: Strain the curdled milk through cheesecloth.
Step 5: Stir in one one teaspoon of lemon juice.
Step 6: Stir in 3 tablespoons of white vinegar.
Step 7: Stir in chopped fresh herbs to taste.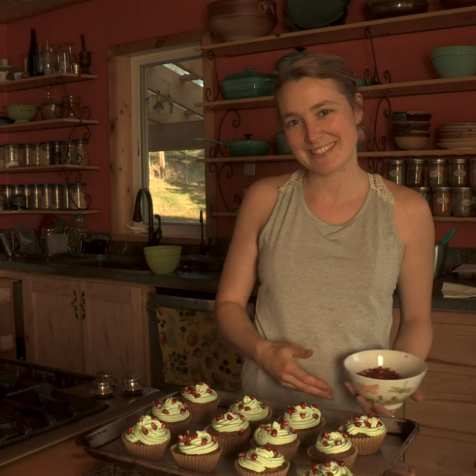 These Holiday Beet Cupcakes are perfect healthy option for your holiday festivities. Follow the recipe below with Eve guiding you along the way.