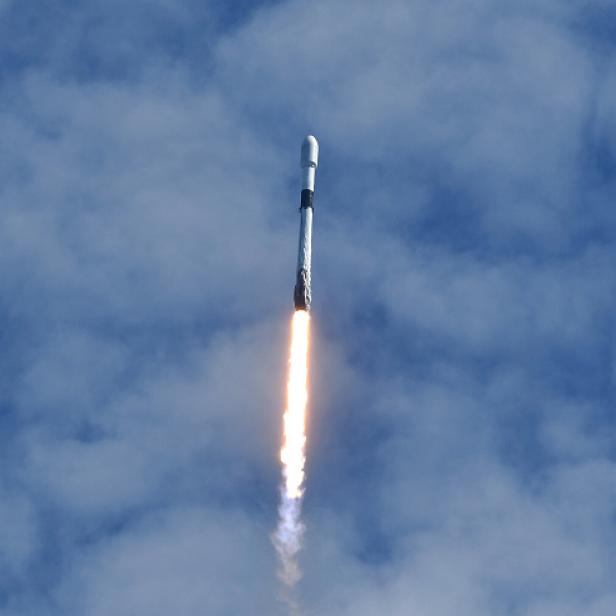 August 18, 2020 - Cape Canaveral, Florida, United States - A SpaceX Falcon 9 rocket carrying 58 satellites for SpaceX's Starlink broadband internet network and three SkySat earth-imaging satellites launches at Cape Canaveral Air Force Station on August 18, 2020 in Cape Canaveral, Florida. (Photo by Paul Hennessy/NurPhoto via Getty Images)
September: What's New In Space Exploration This Month?
Below are some exciting space exploration highlights!
1. NASA's Artemis Mission will launch via a SpaceX rocket
It was just announced that SpaceX's rocket will launch a lunar lander bound for the moon's South Pole in late 2022.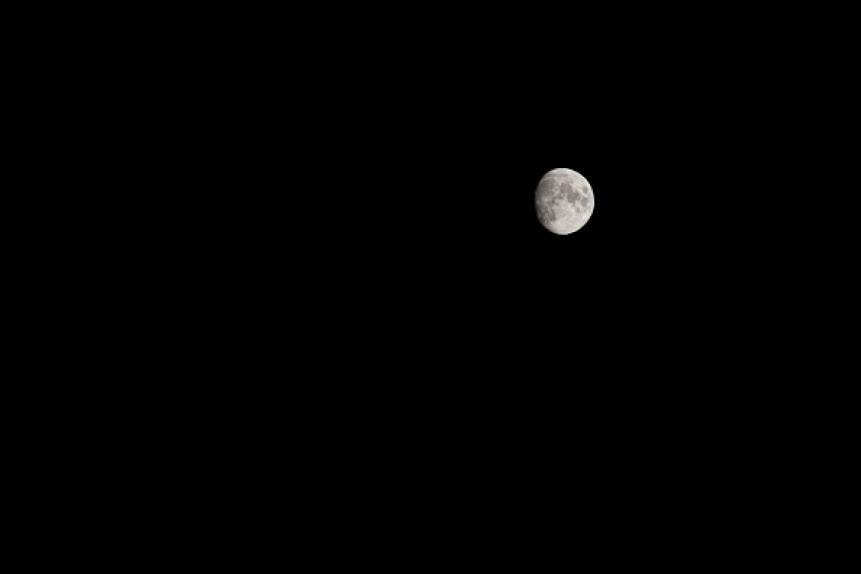 SHELTON, WA - AUGUST 29: The moon rises over the Skyline Drive In on August 29, 2020 in Shelton, WA . Due to ongoing coronavirus social distancing restrictions, the one-night drive-in Metallica concert event at over 300 drive-ins throughout the country is broadcasting two separate performances on large LCD screens with sound played through car radios. (Photo by Jim Bennett/Getty Images)
2. NASA astronaut, Jeanette Epps, has been assigned to next year's Boeing Starliner launch
Boeing's first operational crewed flight, known as Starliner 1, will launch NASA astronauts Jeanette Epps, Sunita Williams, and Josh Cassada to the International Space Station in 2021.
It was announced this week that Astronaut Jeanette Epps will be added to NASA's Boeing Starliner-1 mission to the international Space Station. She will be the first Black astronaut to live on the ISS.
3. SpaceX fired up their SN6 Starship rocket prototype in preparation for a hop test
SpaceX is developing a reusable transportation system for spaceflight to the Moon, Mars, and beyond our wildest space dreams. According to SpaceX, SN6's hop test will be happening this month and similar to SN5's.
4. SpaceX's recent onshore landing of a Falcon 9 rocket was a success
SpaceX landed its Falcon 9 rocket on Landing Zone 1 at Cape Canaveral Air Force Station last night, August 30, instead of a drone ship after a successful launch of a SAOCOM 1B mission.
5. SpaceX is preparing to launch its 12th batch of Starlink satellites this week
SpaceX is scheduled to launch another batch of Starlink satellites this week followed by two additional batches towards the end of the month. When you go outside, look up and you just might see the "largest satellite fleet" in space pass by!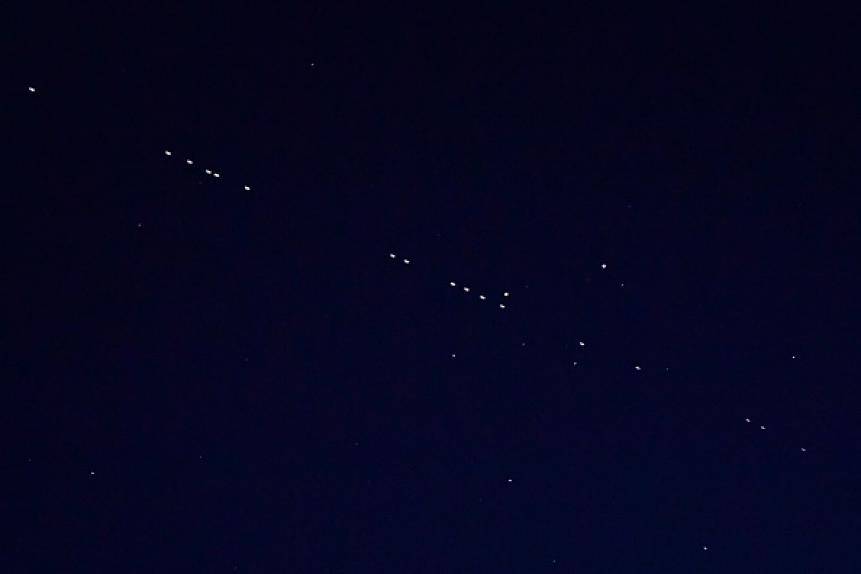 VLADIVOSTOK, RUSSIA - APRIL 27, 2020: 60 of the Starlink Internet communication satellites of Elon Musk's SpaceX private spaceflight company seen in the night sky. On April 22, 2020, SpaceX successfully launched 60 Starlink satellites into orbit on the Falcon 9 rocket from NASA's Kennedy Space Center at Cape Canaveral. The Starlink project is aimed at providing low-cost internet to remote locations; SpaceX is planning to launch into orbit about 30,000 satellites. Following the launch of the first batch of the Starlink satellites, the International Astronomical Union (IAU) and the US National Radio Astronomy Observatory (NRAO) expressed concerns about the satellites being too bright and forming a 'megaconstellation' and thus causing serious problems for astronomers. Yuri Smityuk/TASS (Photo by Yuri Smityuk\TASS via Getty Images)