The August Perseid Meteor Shower is Tonight
Every year in early August, the Earth passes through the debris left by Comet 109P/Swift-Tuttle, which creates the Perseid meteor shower
Join Lowell Observatory at 9P PT on Tuesday, August 11, 2020, for a live stream of the Perseid meteor shower, hosted by astronomer Dr. Nick Moskovitz and research assistant Megan Gialluca. We'll use the All-Sky Camera at the Lowell Discovery Telescope to hunt for meteors together. After that, you'll be ready to find more on your own, when the meteor showers peak in the hours before dawn.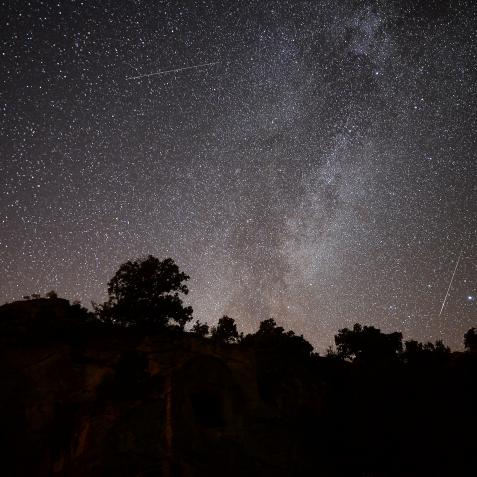 Stargazers rejoice! The annual Perseid meteor shower is upon us. Here's what you need to know...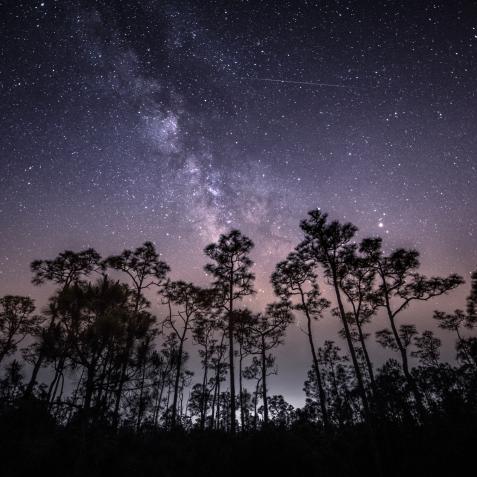 Just before the close of the seventh month each year, the Earth makes a trip through some comet debris to create the meteor showers. Look up and this year, you may be able to catch two very special meteor showers happening on the same night!!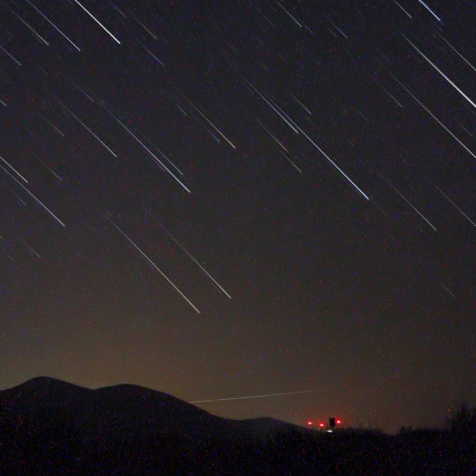 If you've seen a shooting star on a recent stargazing jaunt, you've spotted the very beginning of the Orionids meteor shower. It happens every fall in October or early November, and peak viewing hours are coming soon to skies near you.