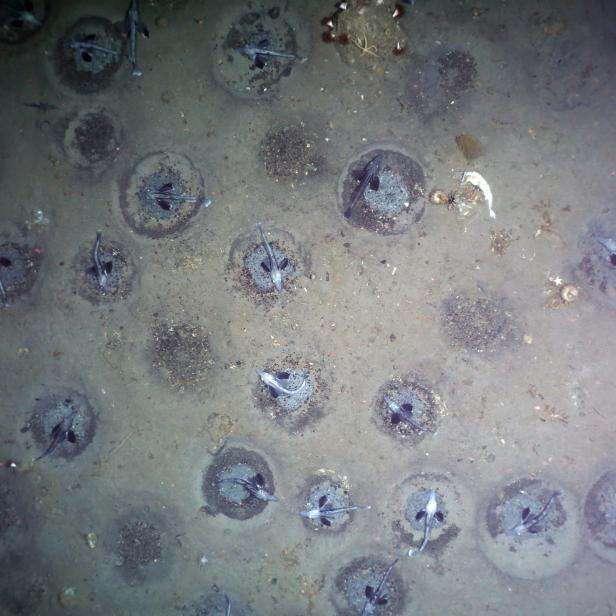 Ein Forschungsteam des Alfred-Wegener-Instituts hat am Grund des südlichen antarktischen Weddellmeeres mehr als 10.000 Nester des Eisfisches Neopagetopsis ionah mit einem Kamerasystem aufgezeichnet. Analyse von Dichte der Fischnester und Gebietsgröße lassen auf etwa 60 Millionen aktiv brütende Fische schließen - die größte jemals beschriebene Fischkolonie weltweit. A research team from the Alfred Wegener Institute has recorded more than 10,000 nests of the ice fish Neopagetopsis ionah with a camera system at the bottom of the southern Antarctic Weddell Sea. Analysis of the density of fish nests and area size suggest about 60 million actively breeding fish - the largest fish colony ever described worldwide.
Polar Researchers Discover World's Largest Fish Breeding Colony
Scientists aboard the German research vessel Polarstern have found the world's largest fish breeding ground containing around 60 million nests.