Meet Ingenuity: NASA's First Mars Helicopter
Perseverance with Ingenuity strapped to its belly launched on July 30, 2020, from Cape Canaveral Air Force Station in Florida. The Mars Rover and Mars Helicopter safely landed on the dusty surface at 3:55P ET on February 18, 2021, after traveling nearly 292.5 million miles.
Ingenuity contacted Earth from the Jezero crater on February 19, 2021. It sent a message in the form of a downlink telling JPL that it arrived safely with Perseverance and is operating correctly. The first to do on Ingenuity's list is to continually charge its batteries to keep warm on the cold surface and prepare for its later planned flight this spring. The helicopter, still strapped to Perseverance, is receiving power from the rover. When Ingenuity stands on its own 30 to 60 days from now, it will power up using energy gathered from its own solar panel.
JPL has mentioned that "after Perseverance deploys Ingenuity to the surface the helicopter will then have a 30-Martian-day (31-Earth-day) experimental flight test window. If Ingenuity survives its first bone-chilling Martian nights – where temperatures dip as low as minus 130 degrees Fahrenheit – the team will proceed with the first flight of an aircraft on another world." Ingenuity will attempt further flights on Mars if the first one is a success.
After a harrowing landing and traveling nearly 292.5 million miles, NASA's Perseverance with Ingenuity touched down on Mars at 3:55P ET today, February 18, 2021. Congratulations to the teams at NASA and JPL. We cannot wait to see what research comes from this incredible mission.
(Updated: February 22, 2021) NASA's Perseverance with Ingenuity touched down on the dusty red planet Thursday, February 18, 2021, at approximately 3:55P ET. From concept to launch to its harrowing landing, here are some of the highlights and the first images sent back to Earth from the rover!
For Ingenuity's first flight, it will need to lift itself off the surface, hover in the Martian air for 20 to 30 seconds, and then land. Once deemed a success, the helicopter will try further experimental flights in traveling a greater distance with a higher altitude. Ingenuity has the ability to fly up to 90 seconds, a distance of about 980 feet, and about 10 to 15 feet from the ground.
NASA/JPL-Caltech
Illustration depicts Mars Helicopter Ingenuity during a test flight on Mars. Ingenuity was taken to the Red Planet strapped to the belly of the Perseverance rover (seen in the background).
As the first aircraft to attempt flight on Mars, a small and four-pound Ingenuity faces a challenge. Mars' atmosphere is thin, which makes it difficult to lift off from the dusty surface and there are communication delays between the two planets. In preparation for Ingenuity's flight, commands from Earth will need to be sent well in advance. The helicopter will be flying on its own. It's up to Ingenuity to decide if it's ready for takeoff on Mars.
Experience more Mars on discovery+. Download and subscribe to stream NASA Mars Landing: Inside the Mission and When We Left Earth.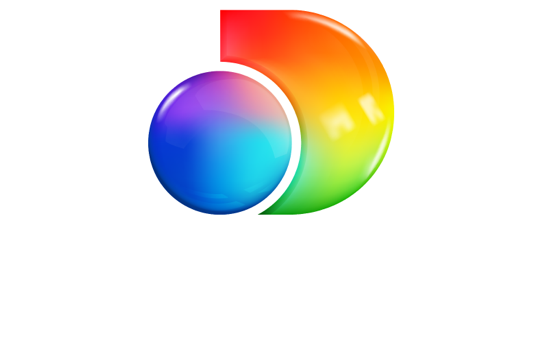 Your favorite shows, personalities, and exclusive originals, all in one place.